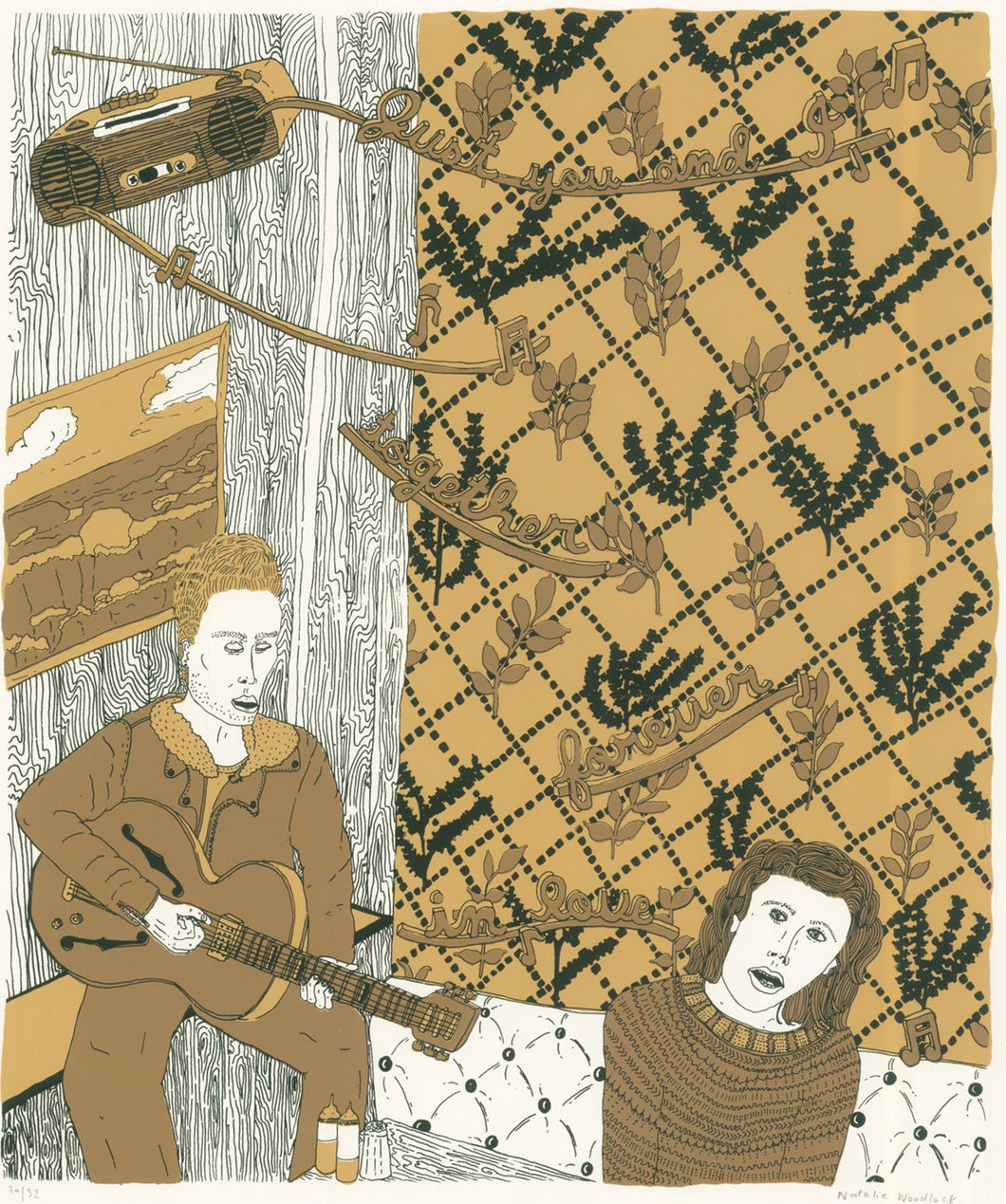 Twin Peaks: Together Forever print
Regular price $64.00 Sale
This screen print features Donna Hayward and James Hurley in the Double R Diner, from the TV series Twin Peaks.

This three-color, limited edition silk screened print is one in a series of 9 prints devoted to David Lynch's groundbreaking 1990s TV show.

In this print, James and Donna sing a song featured in the series, that they originally sing with Maddy in Donna's living room. The lyrics to the song come out of a boom box (the same one they listen to Dr Jacobi's tapes on) in the top left hand corner of the print.

Printed on 80lb Cougar Natural Cover-- an edition of 32.

This print is 26" x 21", or 66 x 53.3cm (height x width). The print has a margin on all sides, and the printed part of the paper measures 18" x 15" or 45.7 x 38.1cm (height x width). Each print is signed and editioned.
FOR LOCAL MPLS PICKUP ONLY--USE CODE MPLS TO AVOID SHIPPING