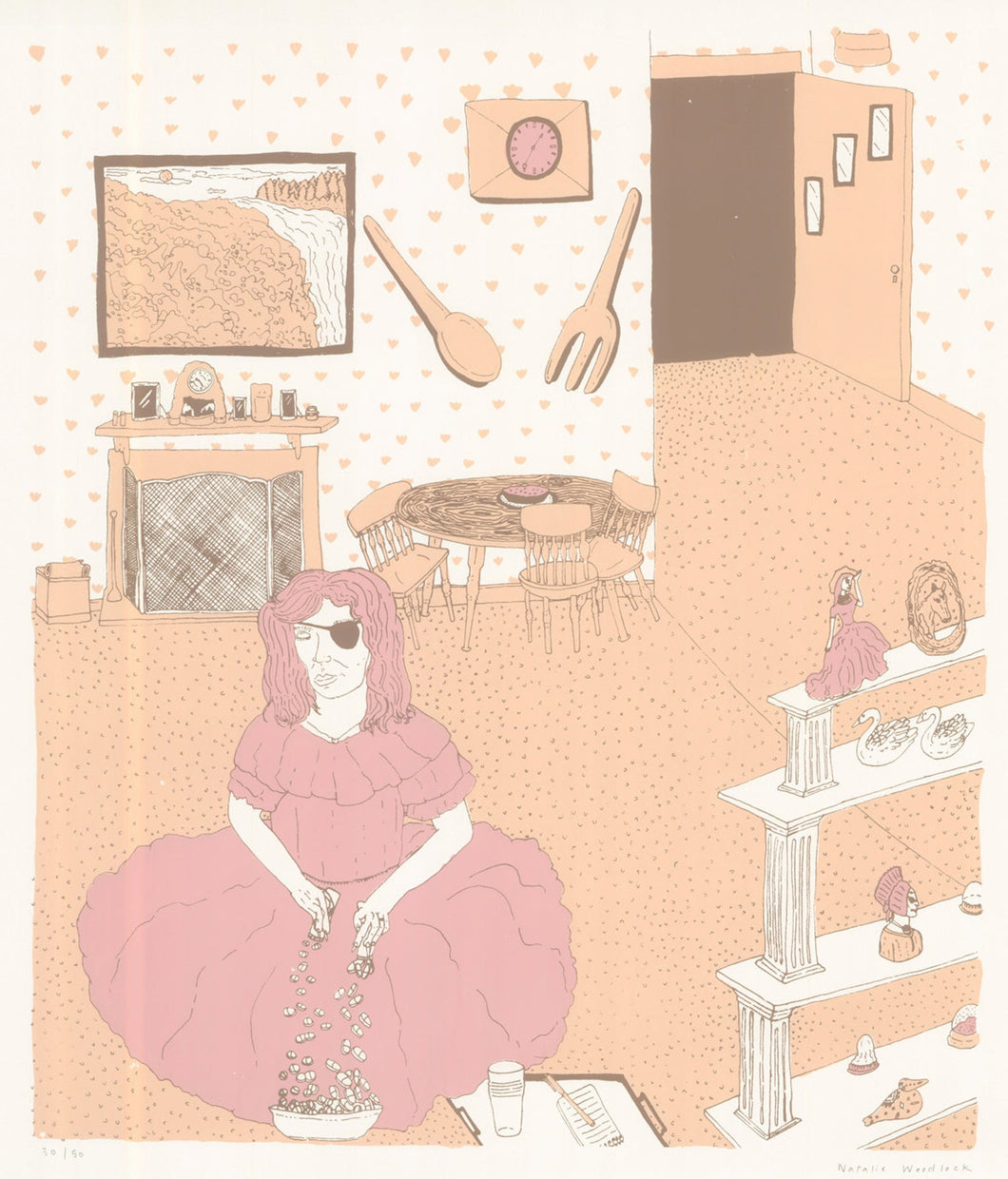 Twin Peaks: Nadine print
Regular price $64.00 Sale
**** Please note that the light strip running vertically down left hand side of print is a scanning error and is not in the original print ****

This print features Nadine from the TV show Twin Peaks.

This three-color, limited edition silk screened print is one in a series of 9 prints devoted to Lynch's groundbreaking 1990s TV show.

In this print Nadine sits on her living room floor in her prom dress, pouring pills into a bowl. Her shelf of miniatures can be seen on the right, and other defining decor of her iconic home, such as the giant fork and spoon, adorn the wall.

This print is printed in two different color schemes. One print is beige, bright pink and dark brown, and is an edition of 21. The other is printed in pale pink, coffee cream and a medium brown, in an edition of 50. Both are printed on 80lb Cougar Natural Cover.

This print is 26" x 21", or 66 x 53.3cm (height x width). The print has a margin, and the printed part of the paper measures 18" x 15" or 45.7 x 38.1cm (height x width). Each print is signed and editioned.
FOR LOCAL MPLS PICKUP ONLY--USE CODE MPLS TO AVOID SHIPPING