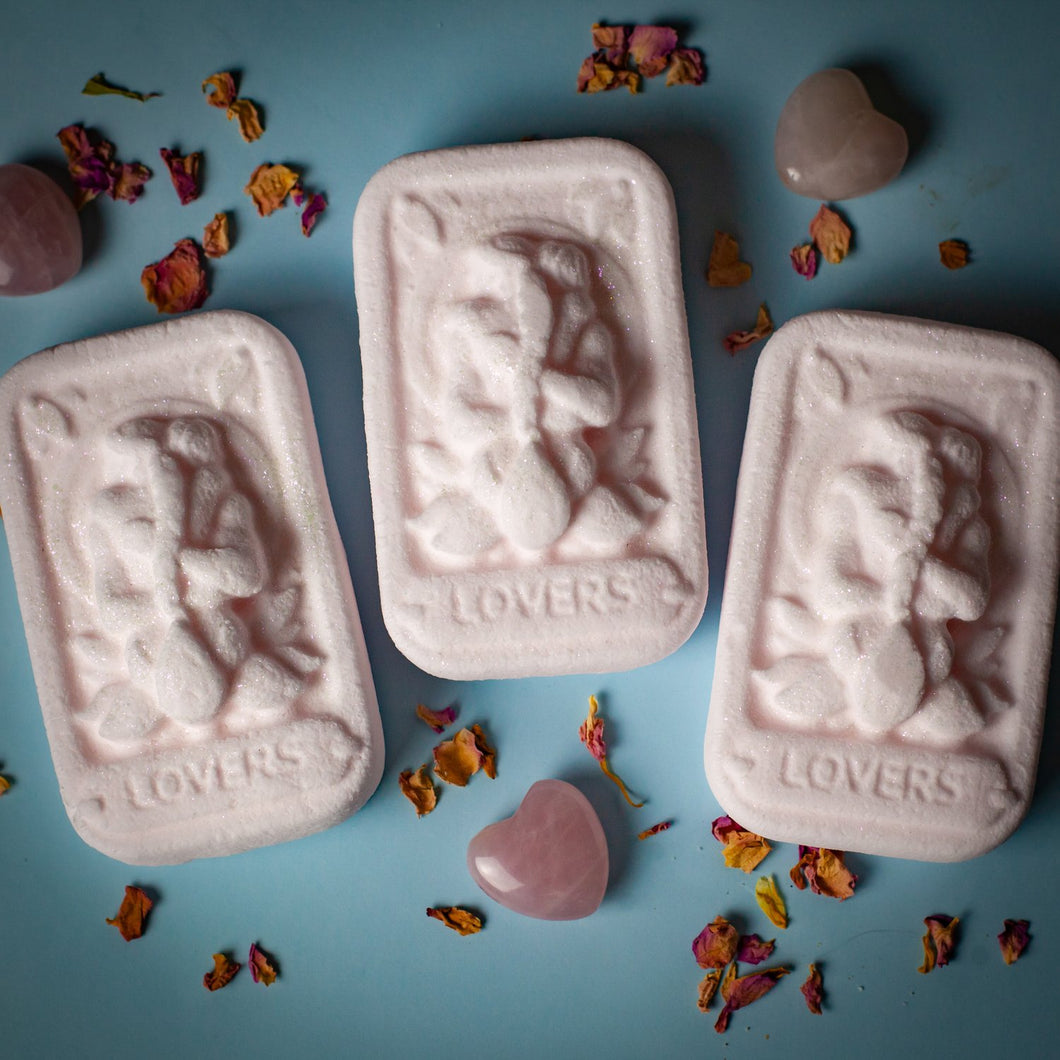 The Lovers Tarot Card Bath Bomb
Regular price $12.00 Sale
Infused with fruity melon, lemon, juniper berry and vanilla, 'The Lovers' Tarot gets a pale goth makeover.
Crescent City Swoon bath bombs are created with the bestselling fragrances, limited + organic ingredients, and each and every one is handmade with intention and care.
Baking Soda, Citric Acid, Organic Coconut Oil, Phthalate Free Fragrance and/or Essential Oil Blends, Certified Batch Cosmetic Colorant, Mica.
Vegan, Cruelty Free, Phthalate Free and Paraben Free.
Please note this product contains a nut oil.
Shrink wrapped in recycled polyolefin.
As with all handmade products, there may be slight variations in appearance.