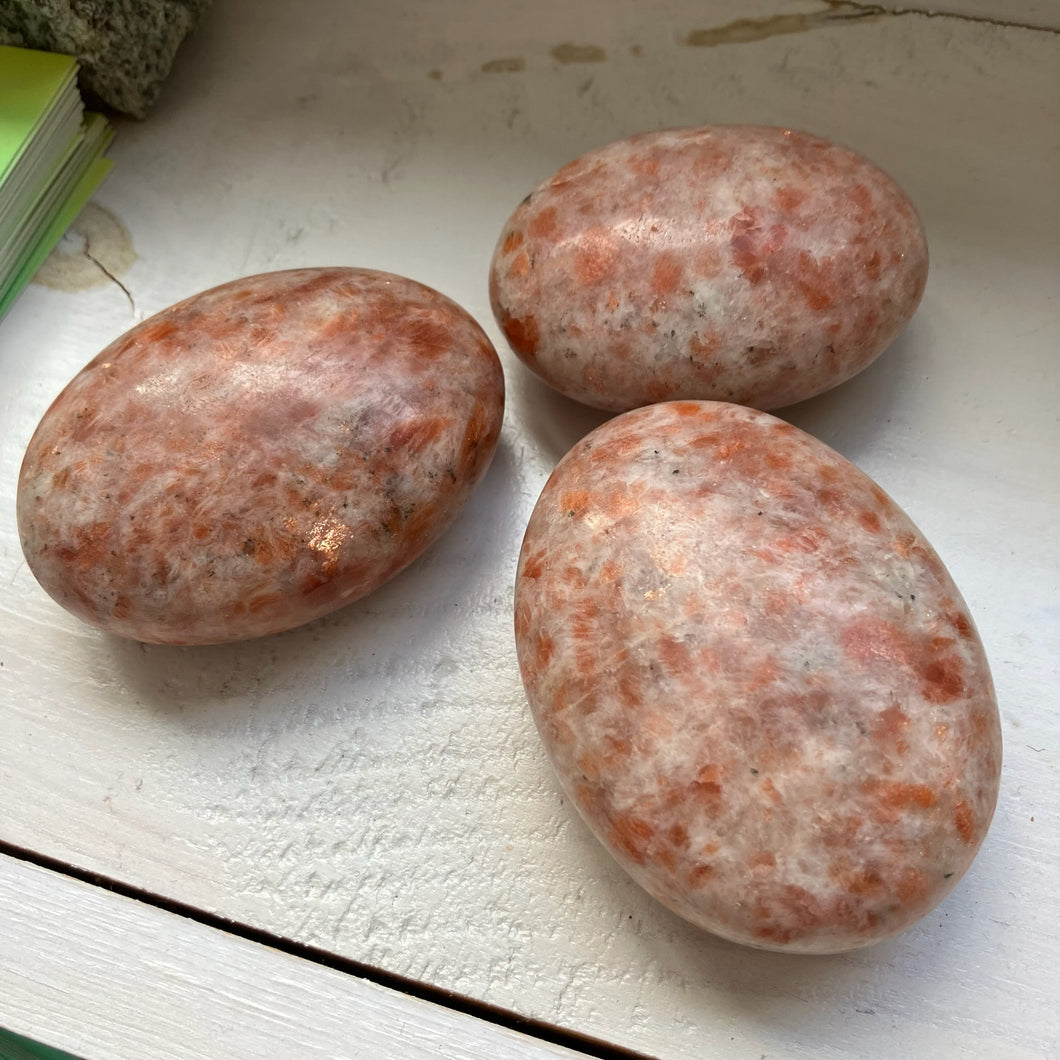 Sunstone Palmstone
Regular price $17.00 Sale
"Sunstone is a joyful, light-inspiring stone. It instills joie de vivre and good nature and heightens intuition. If life has lost its sweetness, Sunstone will restore it and help you to nurture yourself. This stone allows the real self to shine through happily. Traditionally it linked to benevolent gods and to luck and good fortune. This is an alchemical stone that brings about a profound connection to light and the regenerative power of the sun during meditation and in everyday life.
This is a beneficial stone for tie-cutting. Keep Sunstone with you at all times if you have difficulty saying "No" and continually make sacrifices for others. Removing codependency, it facilitates self-empowerment, independence, and vitality. It procrastination is holding you back, Sunstone will overcome it.
Removing inhibitions and hang-ups, Sunstone reverses feelings of failure and increases self-worth and confidence. Encouraging optimism and enthusiasm, Sunstone switches to a positive take on events."
-Judy Hall's Crystal Bible
Price is per stone. Made by the earth, so each piece is different.
Zodiac Sign: Leo + Libra
Planet: Sun