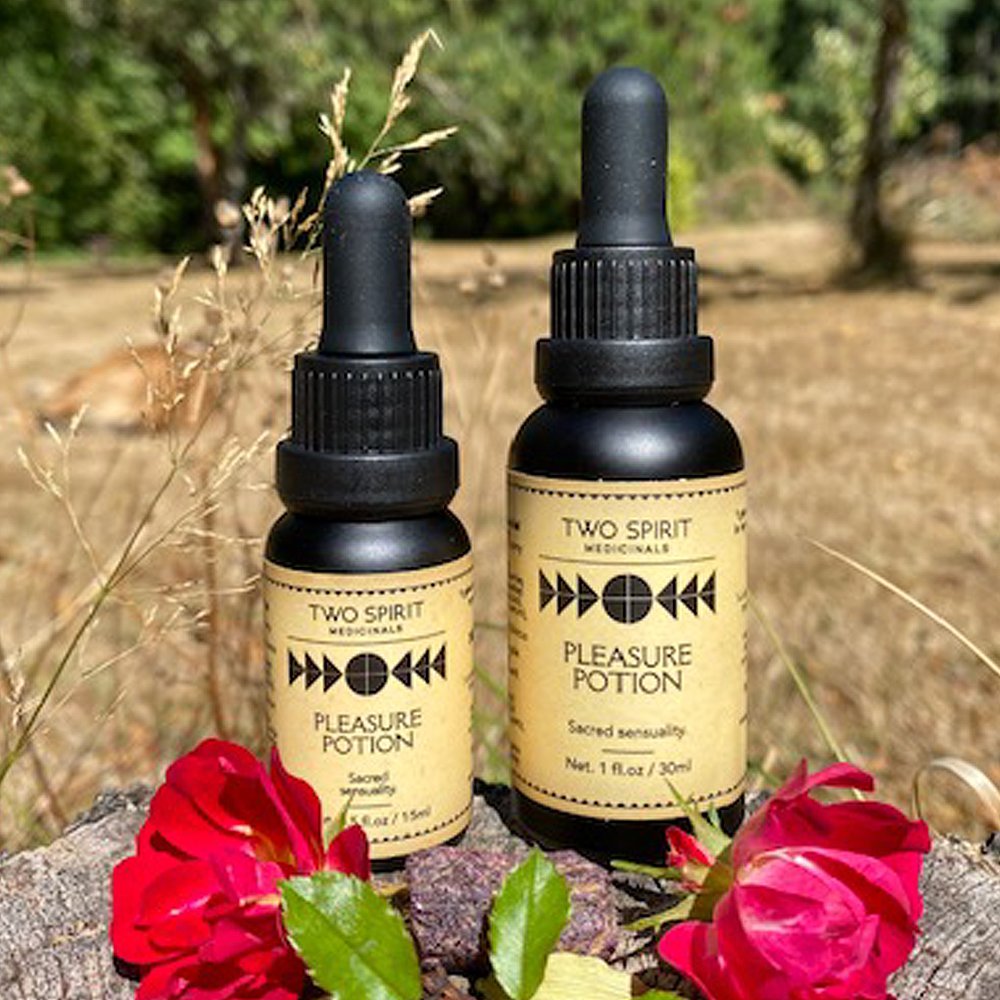 Pleasure Potion
Regular price $30.00 Sale
Sacred Sensuality
"I give myself permission to be in my body and experience the sacred gift of pleasure."
Often times physical assault, religious upbringing, traumatic birth, radical hysterectomies, physical insecurities, body dysmorphia, or just unconscious agreements you made to yourself about how you don't feel safe feeling physical pleasure can carries on through your lifetime. This formula is designed awaken courage and fire within so you can feel one of the most important gifts of living in a human body and that is to feel pleasure.
>>>Our elixir potions are designed to be energetic drop dosage formulas. Only 1-3 drops are needed!<<<
Organic & Sustainably Wildcrafted Herbal Ingredients:
Damiana (Turnera diffusa), Rose (Rosa spp.), Horny Goat Weed (Epimedium koreanum), Milky Oat Tops (Avena sativa), Hawthorn Berries (Crataegus monogyna), Roasted Cacao Nibs (Theobroma cacao), Cinnamon (Cinnamomum verum), Cardamom (Elettaria cardamomum), Hibiscus (Hibiscus rosa-sinensis), Clove Buds (Syzygium aromaticum), Apple (Malus spp.), Vanilla Beans (Vanilla planifolia), Anise Seed (Pimpinella anisum)
Flower & Gem Essences: Apple, Rose, Pink Lotus, Sweetgrass, Rose Quartz, and Ruby
Also made with:
Organic Sugar Cane alcohol, brandy, filtered water, and ethically harvested linden/ pumpkin flower foraged honey
Please note that the dropper can clog sometimes, especially when it hasn't been shaken often enough and the honey settles to the bottom. It is not ideal but honey is viscous and it bonds with any plant sentiment and or tannins in the extract. It's not spoiled. Just pop the dropper out and soak it in some vinegar or bleach for an hour or two, or you can unclog it with a sterile safety pin.
1oz