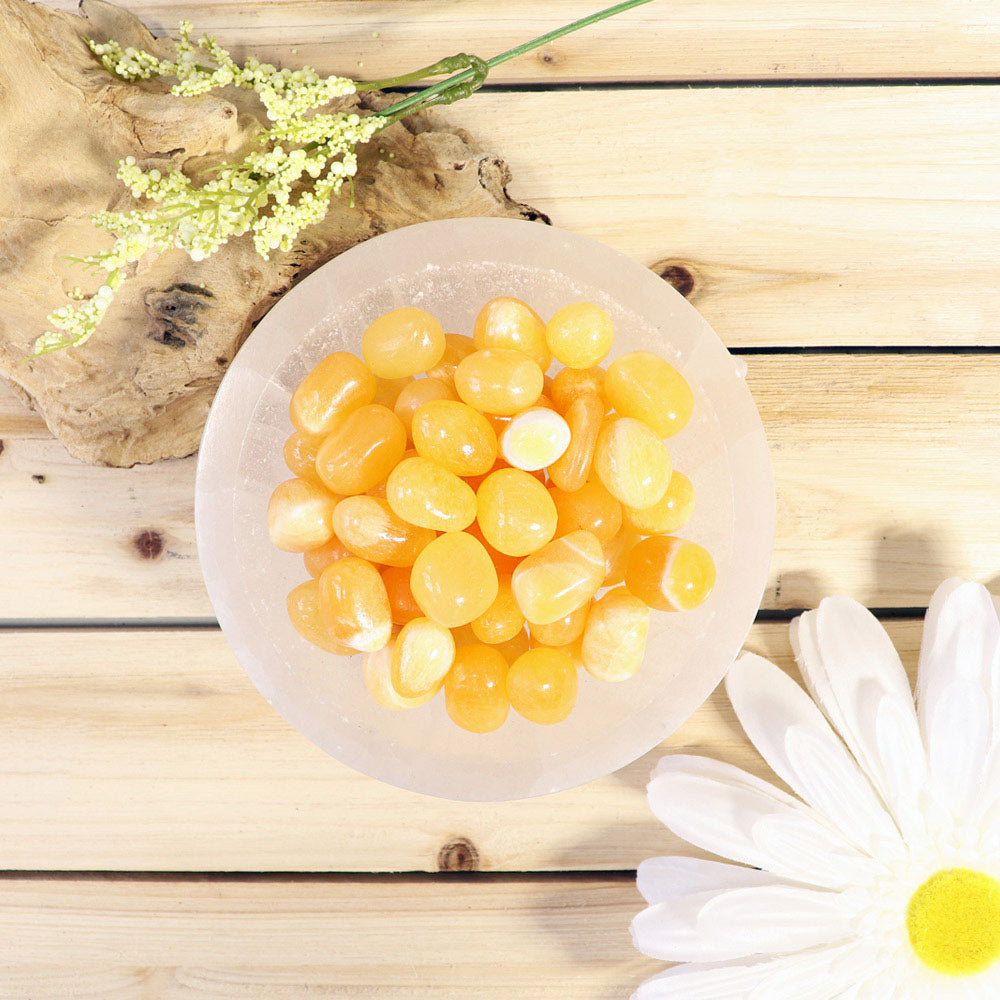 Orange Calcite tumbled
"Orange Calcite is a highly energizing and cleansing stone, especially for the lower chakras. Orange Calcite balances the emotions, removes fear, and overcomes depression. It dissolves problems and maximizes potential."
-Judy Hall's Crystal Bible
Price is per stone. Made by the earth, so each piece is different.
Zodiac Sign: Cancer
Planet: Sun