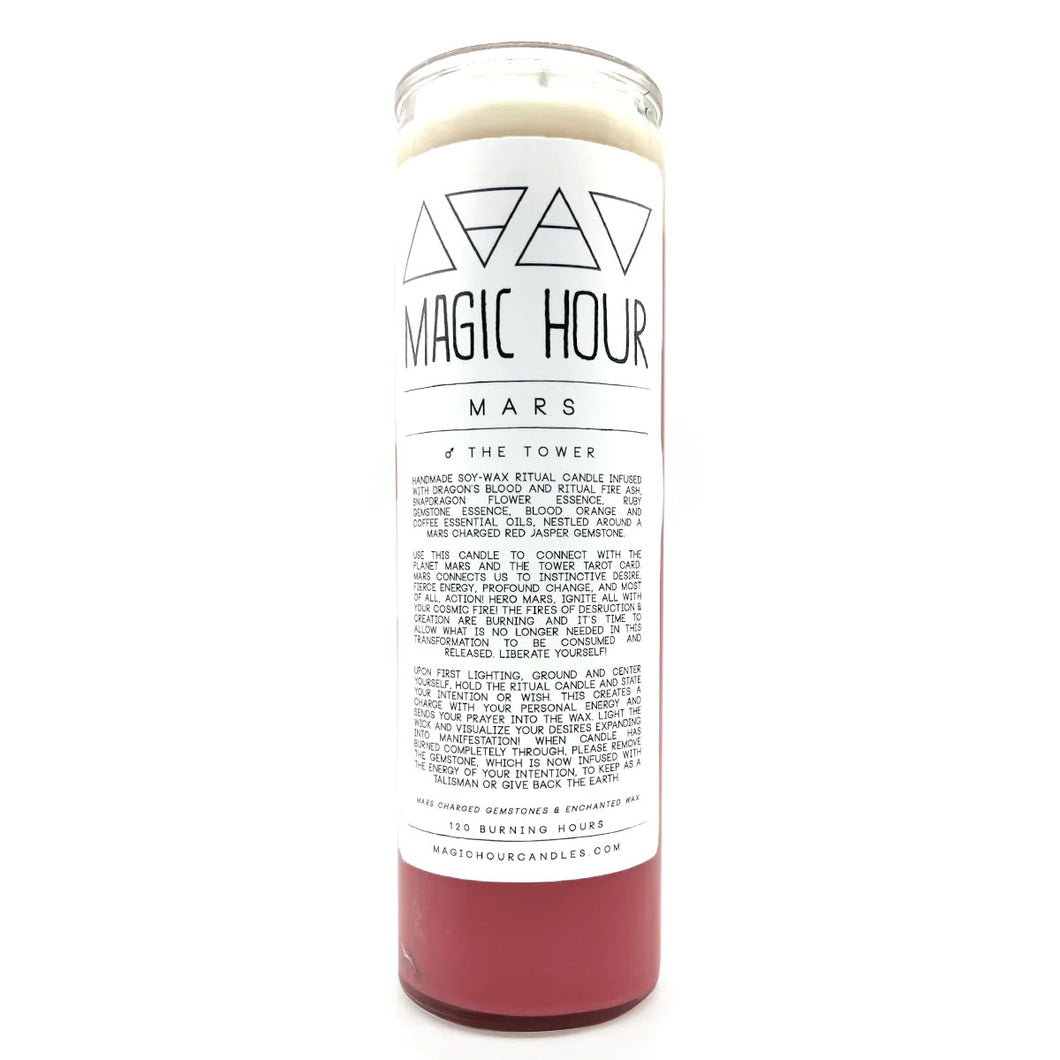 Mars/The Tower Ritual Candle
Regular price $40.00 Sale
Handmade soy wax ritual candle infused with Dragon's Blood resin, Ritual Fire Ash, Snapdragon flower essence, Ruby gemstone essence, and Blood Orange and Coffee essential oils, nestled around a Mars charged Red Jasper gemstone.

Use this candle to connect with the planet Mars and The Tower tarot card. Mars connects us to instinctive desire, fierce energy, profound change, and most of all ACTION! Hero Mars, ignite us! The Tower fires of destruction and creation are burning and it's time to allow what is no longer needed to be consumed and released. Liberate yourself in this transformation! What remains is truth and evolution. May Mars fortify you in cosmic fire!

Upon first lighting, breathe deeply, ground and center yourself. Hold the candle and state your intention or wish. This creates a charge with your personal energy and sends your prayer into the wax. Light the wick and visualize your desires expanding into manifestation! When the candle has completely burned through, remove the gemstone, which is now infused with the energy of your intention, to keep as a talisman or give back to the Earth.

Large size candles have a burn time of approximately 120 hours, contain approximately 16 oz of wax, stand 8.25 inches tall, and 2.38 inches in diameter.