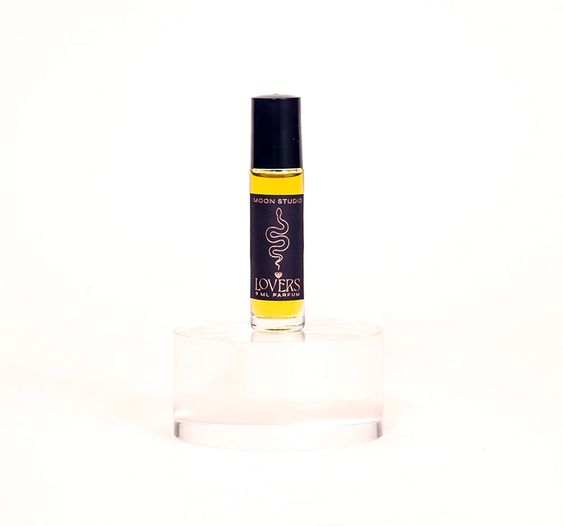 Lovers Perfume
Regular price $49.00 Sale
The Moon Studio's first Parfum has arrived, and it is an ode to The Lovers archetype.
The Lovers Tarot card is all about connection, inspiration, reflection, and romance.
When we can clearly see ourselves, it's easy to attract what we need.
The Lovers Perfume is a celebration of love in all its boundless forms.

With notes of bergamot, vetiver, and narcissus, this scent is flowery and bright, lush and botanical. Violet leaf is layered over oak moss, pink pepper plays with citrus. It's an enchanting, layered scent that brings this always-needed archetype and energy to life.

Like a vibrant garden in a bottle, wear it when you take yourself out on a date. Wear it to attract the most caring friends and lovers. Anoint yourself before love and heart-healing spells. Wear it to remind you of what you love, and how sweet it is to love.

Ingredients: Bergamot, vetiver, cardamon, geranium, rose, cedarwood, violet leaves, amber, oakmoss, and assorted natural ingredients in organic alcohol.

Product details: Each perfume comes in a 9mL/ .31oz roll-on bottle. This is an all-natural Parfum, hand-crafted in the United States.

Please note: Lovers Perfume is for external use only. Apply a small amount of the Lovers Perfume to see how it interacts with your body and your existing products. If irritation occurs, discontinue use.

Caution: Flammable, keep away from flame and/or heat. Keep out of reach of children and animals.