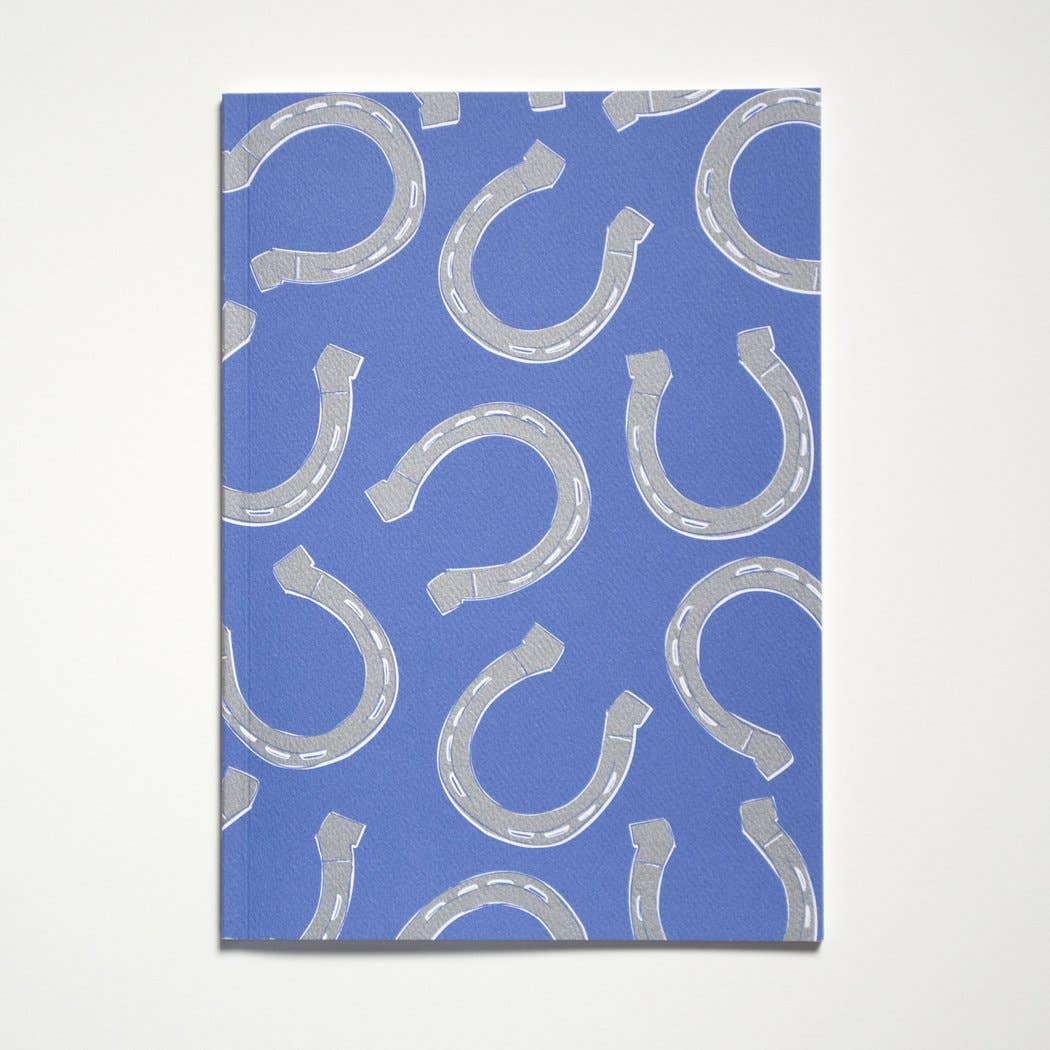 Horseshoe Notebook
Regular price $12.00 Sale
Silver horseshoes on our current favourite chalk blue. Especially pleasing are the contrasting "endpapers" hidden inside the front and back covers: the now classic Banquet hand print in mustard.
48 unlined pages, perfect bound using recycled paper.
Designed, printed and bound in Vancouver BC.
48 pages, 6 x 8.5 inches.