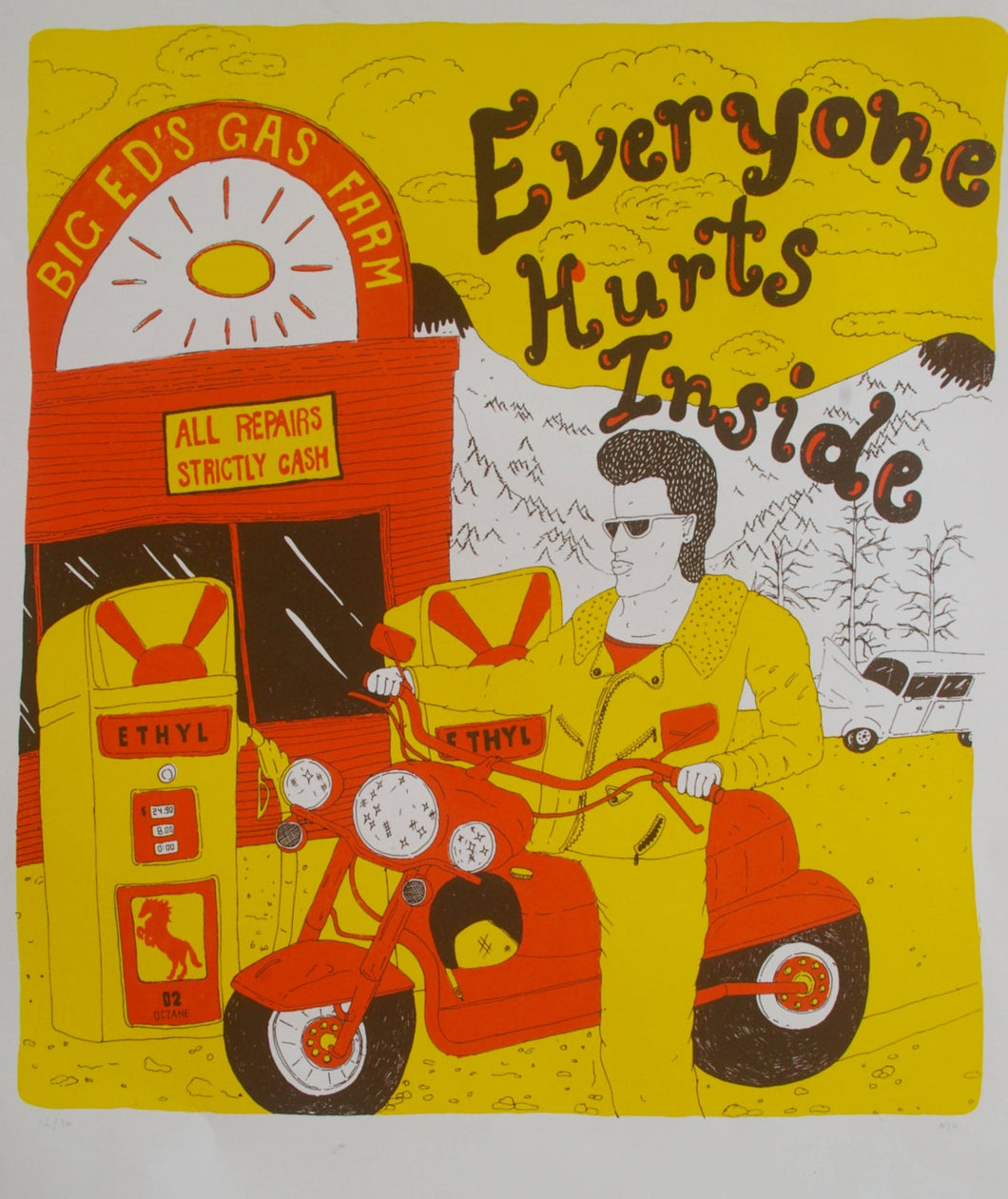 Everyone Hurts Inside print
Regular price $59.00 Sale
This is James Hurley from the TV series Twin Peaks.

This three-color, limited edition silk screened print is one in a series of 9 prints devoted to Lynch's groundbreaking 1990s TV show.

James is pictured here on his motor bike in front of Big Ed's Gas Farm. "Everyone Hurts Inside", written in bubble font in the sky, is an approximation of something James says in episode #14, "Lonely Soul".

This print is an edition of 19. It is printed on 80lb Cougar Natural Cover, in burnt orange, sunny yellow and a dark brown.

This print measures 26" x 21", or 66 x 53.3cm (height x width). The print has a margin, and the printed part of the paper measures 18" x 15" or 45.7 x 38.1cm (height x width). Each print is signed and editioned.
FOR LOCAL MPLS PICKUP ONLY--USE CODE MPLS TO AVOID SHIPPING