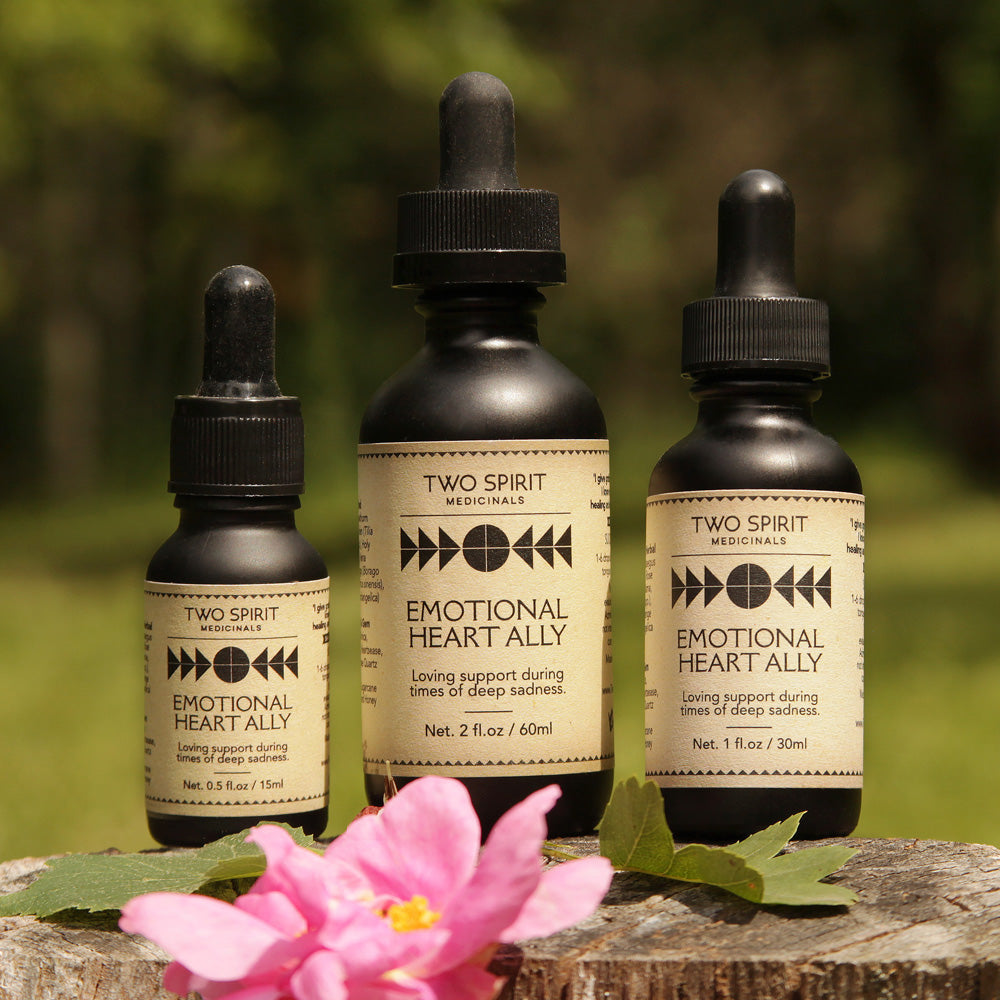 Emotional Heart Ally Potion
Regular price $30.00 Sale
Loving support during times of deep sadness.
'I give deep honor that my heart was able to love so fiercely and have gratitude that my heart will heal in time.'
For heart felt loss in whatever capacity that may be.

These plant and stone spirits want to help you heal your ticker so you can keep giving and receiving love.
Organic & Wildcrafted Herbal Ingredients:
Hawthorn (Crataegus spp.), Linden (Tilia spp.), Rose (Rosa spp.), Holy Basil- Rama, Krishna, Vana (Ocimum spp.), Borage (Borago off.), Orange Peel (Citrus sinensis)
Wildcrafted Flower & Gem Essences
Albizzia, Arnica, Comfrey, Echinacea, Heartsease, Honeysuckle, and Rose Quartz
*(Glycerin based temporarily available. Alcohol & honey free. )
Also made with:
Organic Sugar Cane alcohol, brandy, filtered water, and ethically harvested linden/ pumpkin flower foraged honey.
>>>Our elixir potions are designed to be energetic drop dosage formulas. Only 1-3 drops are needed!<<<
Please note that the dropper can clog sometimes, especially when it hasn't been shaken often enough and the honey settles to the bottom. It is not ideal but honey is viscous and it bonds with any plant sentiment and or tannins in the extract. It's not spoiled. Just pop the dropper out and soak it in some vinegar or bleach for an hour or two, or you can unclog it with a sterile safety pin
1oz