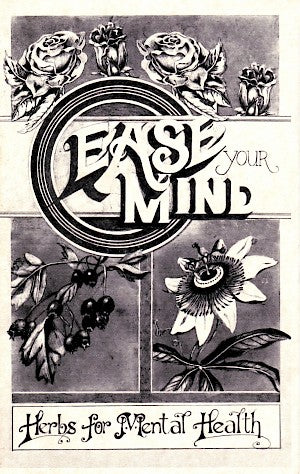 Ease Your Mind: Herbs for Mental Health
A comprehensive guide to mental health herbalism! Arranged by symptom rather than plant, this guide is easier to use and more accessible than most. Questioning common views on mental health, the zine also offers a lot of words about living in an out of balance world.
Covered within: anxiety, depression & despair, insomnia, hormone-related stress, substance use & recovery, bipolar, and more.
40 pages, half-letter size.