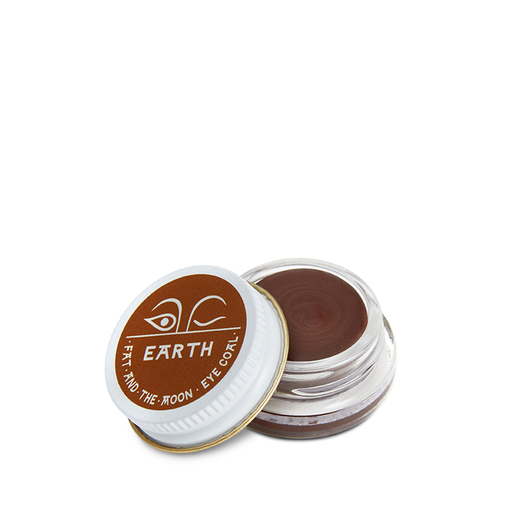 Earth Eye Coal
Regular price $20.00 Sale
Lovers of the classic brown, we gotchu! Welcome- Earth Eye Coal when you goin' for natural and neutral. Dab a bit of Earth Eye Coal near the edge of the top lash and bam- you got some subtle impact. Earth is a chocolatey, rich soil brown. Wear like the Earth God/dess you are.
Because the Eye Coal is in pot form, the color can be rich and dense, something one sacrifices when eyeliner is in a stick and needs more wax to keep its shape. The sunflower oil base sinks into your skin, letting the pigment chill in place. Sunflower oil is one of my faves, light and smooth but rich at the same time. The beeswax gives the Eye Coal shape and staying power- and of course bee magic. The mineral oxide is the pigment and is not only beautiful but safe for the bod!
Apply with a makeup brush for more defined Cleopatra looks. A tip dear friends! When applying the Eye Coal with a makeup brush first apply a bit of face powder or cosmetic clay to your eyelid starting at the base of your lashes. The Clay/ powder will give the Eye Coal something to sink into and will keep your liner on sharper and longer. For that mysterious smoky appeal, apply with a squeaky clean finger on the water line of your bottom eye lid then close your eyes together hard to get the coal on the top inner lid and smudge the way you like.
Product Ingredients:
- sunflower oil*
- brown oxide powder
- white clay
- arrowroot starch* beeswax
- *organic
Use within 6 months
1/4 fl oz tin