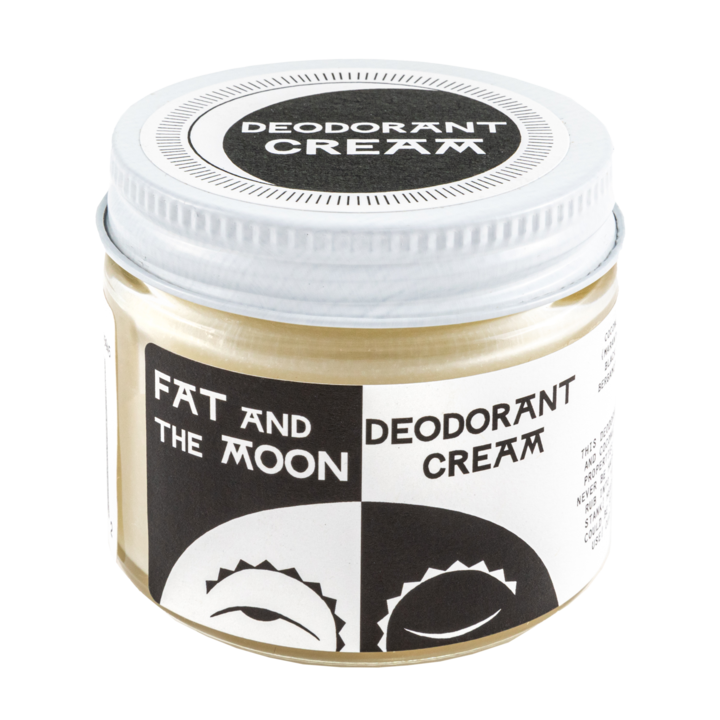 Deodorant Cream
Regular price $16.00 Sale
Got that "wha, wha" feeling every time you buy natural deodorants? We all want to switch our chemical laden products but don't necessarily want to be stinker for it! Welcome to our gateway potion, this Deodorant is for the full spectrum of stinky. A word to all my black clothes loving people: this deodorant won't leave those chalky white streaks that make you look like you've had a mime in a headlock.
The coconut oil and aluminum FREE baking soda base are a bacteria checking dynamic duo. Mixed with the moisture absorbing properties of arrowroot and the antimicrobial properties of the essential oils, you and your pits will never be happier! The scent starts with a lovely harmony of black pepper, bergamot and a hint of citrus with a base of clary sage. The scent is light enough that it won't compete with another fragrance.
To Use: Use a pea size amount to apply to both pits. Check out our blog on lymphatic massage to get inspired to paw your pits. If you're finding yourself getting itchy from the Deo Cream, you might have a sensitivity to baking soda...it's a pH thang…if this is YOU, holler at us, and we will get you a Sensitive Pit Cream.
Ingredients: Coconut Oil (Cocos nucifera)*, Baking Soda, Arrowroot Powder (Maranta arundinacea)*, Beeswax (Cera alba), Essential Oil of Black Pepper (Piper nigrum)*, Essential Oil of Clary Sage (Salvia sclarea)*, Essential Oil of Bergamot (Citrus bergamia)*, Essential Oil of Tea Tree (Melaleuca alternifolia)*, Essential Oil of Grapefruit (Citrus paradisi)* *Organic
Available in 2 or 6 fl oz
Please use within 6 months of purchase. Store in a cool and dry place. Our products are organic and freshly made to order skin food. We do not use toxins that make things last forever.