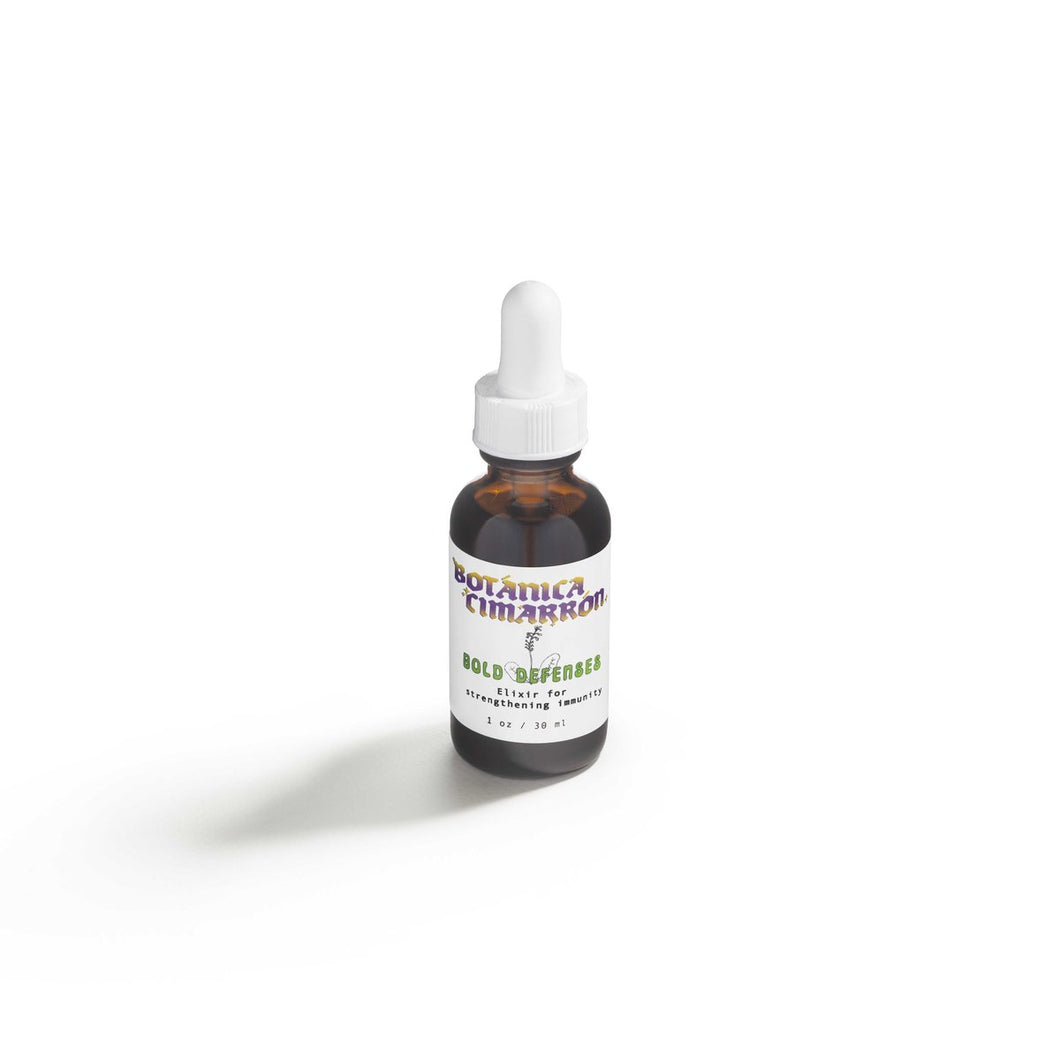 Bold Defenses
Regular price $24.00 Sale
Elixir for strengthening immunity

♡ 1 oz / 30 ml ♡

Your body deserves the toughest care and protection. With the support of plant friends, build your immunity and resiliency to meet the seasonal challenges ahead.
Ingredients
Astragalus Root, Hibiscus Flowers, Oregano leaves, Cinnamon Bark, Black Eyed Susan Essence, Glycerine, Cane Alcohol.
Made with 100% Organic and ethically sourced ingredients. Crafted with love and ceremony.
Suggested Use
Take a dropperful daily as a tonic, or or take a dropperful up to 4 times daily at the onset of cold & flu symptoms.
*These statements have not been approved by the FDA. This product does not intend to treat, diagnose, cure, or prevent any disease. Seek expert medical advice before consuming during pregnancy, nursing, or if you are taking medications.