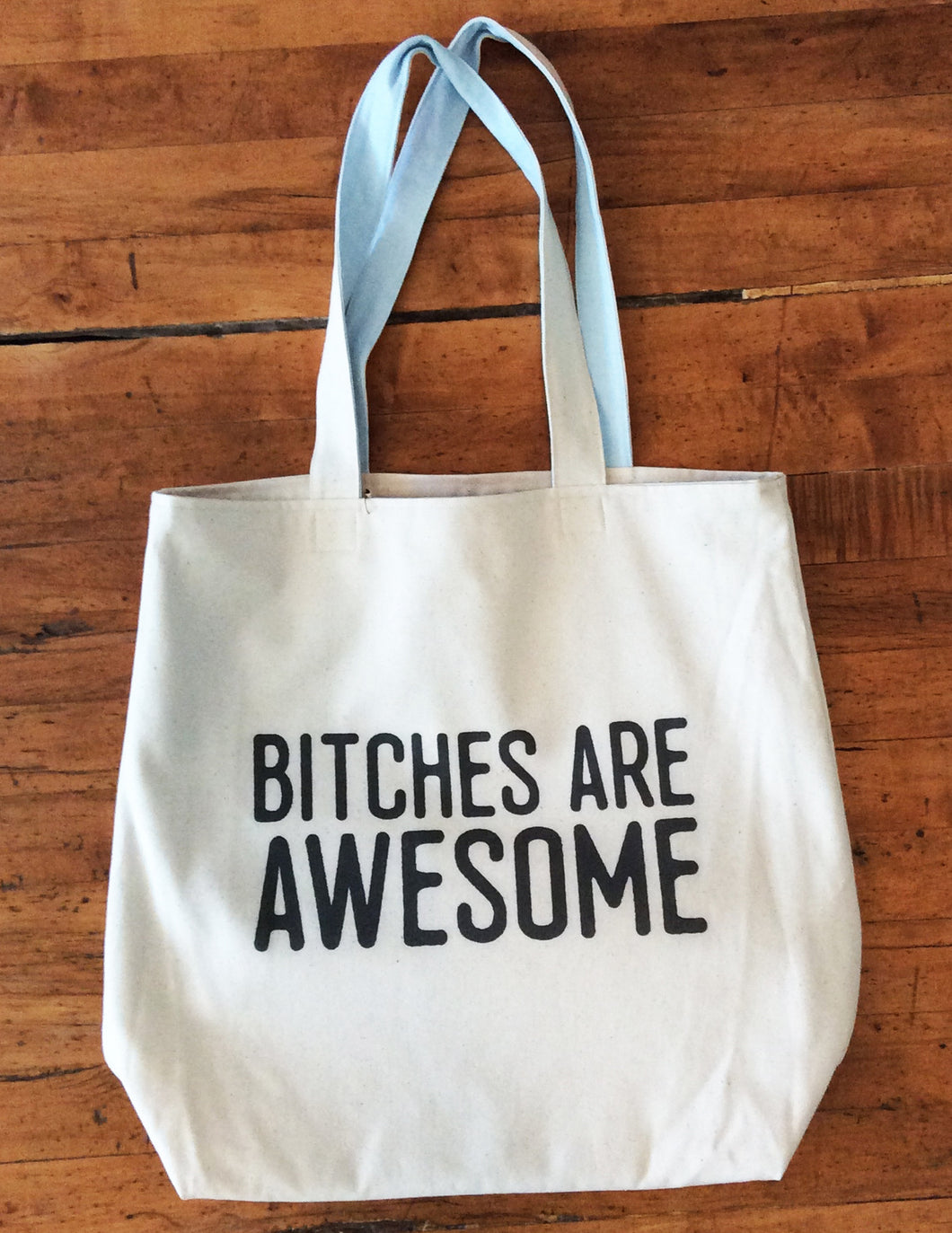 Bitches are Awesome Tote
Regular price $54.00 Sale
Bitches ARE awesome.
This perfect everyday tote brings happiness to the farmer's market, on a road trip, or to the office. Look inside and you'll find a zipper pocket big enough to hold your wallet, passport and cell phone. This double-layered tote is extra-sturdy, versatile and built to last. It's made of 100% organic cotton.
17"x 15"
Interior brass zipper on pocket
Double lined with 10oz organic cotton canvas
Reinforced flat canvas bottom
The Awesome Company are dedicated to embracing and providing employment for people with autism.