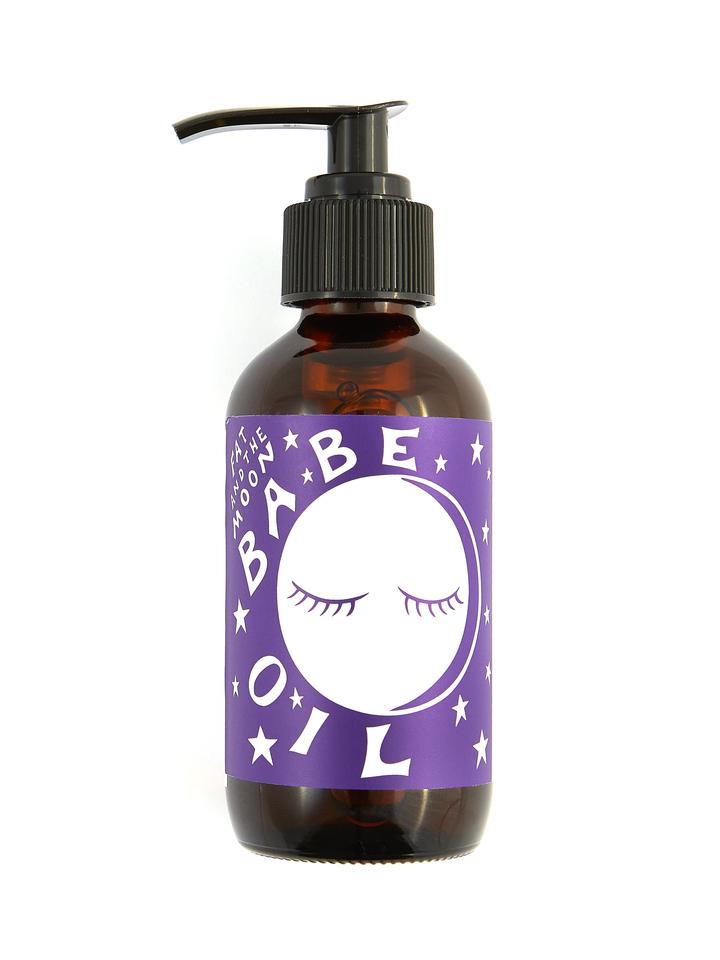 Babe Oil
Regular price $22.00 Sale
Sweet baby! Welcome to the world, welcome to your body. Nourish your bae with the combo of your soothing touch and our gentle Babe Oil. Massage helps the new babe flourish, promotes better sleep, healthy digestion, and less fuss.
Chamomile is a gentle yet effective plant ally that has calming effects on the skin and the psyche. *A note on the word "Mama." To our pregnant and birthing people, we see 'Mama' as a divine and earthly energy. People of all genders can evoke the Mama, as they create, protect, and nurture. Our world needs Mama channeled by all gender identities. The Mama products aim to honor that energy, rather than defining a particular identity.
RITUAL: Massage a little squirt of the Babe Oil on a freshly bathed bebe bod! Pro tip: Apply to the bums of newborns between poos for more ease in the cleanup of meconium's sticky residue.
Jojoba Oil (Simmondsia chinensis)*, Chamomile (Matricaria Spp.)*, Infused Apricot Kernel Oil (Prunus Armeniaca)*

*Organic
^Ethically & Safely Wildcrafted
*organic
 4fl oz