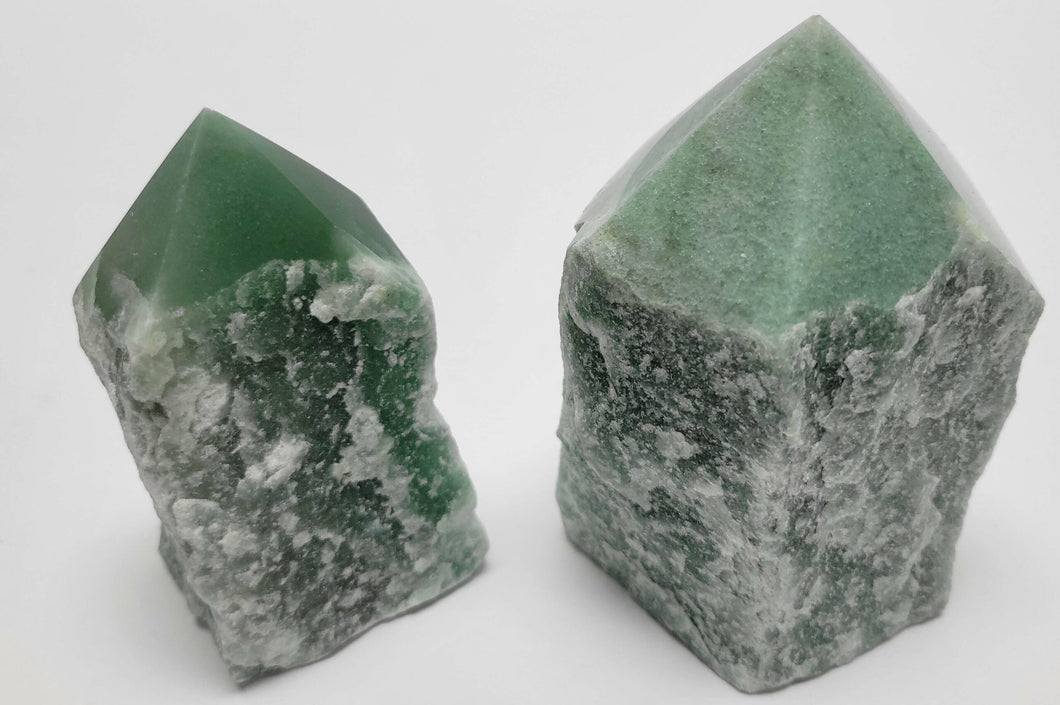 Aventurine Point
Regular price $29.00 Sale
"Aventurine is a very positive stone of prosperity. It reinforces leadership qualities and decisiveness. It promotes compassion and empathy and encourages perseverance. Aventurine stabilizes one's state of mind, stimulates perception, and enhances creativity. It sees alternatives and possibilities, especially those presented by other people. This stone brings together the intellectual and emotional bodies. Aventurine calms anger and irritation. It stimulates emotional recovery and enables living within one's own heart."
-Judy Hall's Crystal Bible
Price is per stone. Made by the earth, so each piece is different.
Approx. 2.5″ to 4.25″ tall.
Zodiac Sign: Aries
Planet: Mercury