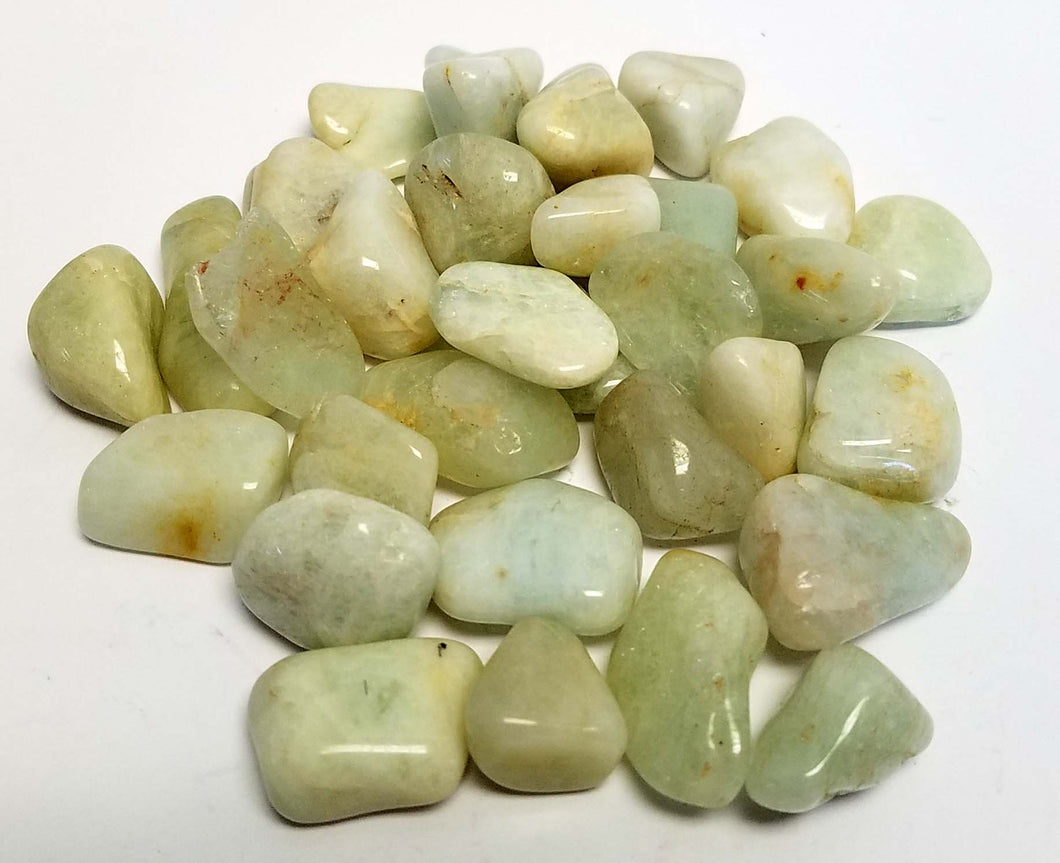 Aquamarine Tumbled
"Aquamarine is a stone of courage. Its calming energies reduce stress and quiet the mind. It harmonizes its surroundings and protects against pollutants. 
Aquamarine has an affinity with sensitive people. It has the power to invoke tolerance of others. It overcomes judgementalism, gives support to anyone who is overwhelmed by responsibility, and encourages taking responsibility for oneself. It creates a personality that is upright, persistent, and dynamic. It can break old, self-defeating programs.
Aquamarine calms the mind, removing extraneous thought. It filters information reaching the brain and clarifies perception, sharpens the intellect, and clears up confusion. With its ability to bring unfinished business to a conclusion, Aquamarine is useful for closure on all levels. It clears blocked communication and promotes self-expression. This stone is helpful in understanding underlying emotional states and interpreting how you feel. It soothes fears and increases sensitivity. 
Aquamarine sharpens intuition and opens clairvoyance. A wonderful stone for meditation, it invokes high states of consciousness and spiritual awareness and encourages service to humanity." 
-Judy Hall's Crystal Bible
Price is per stone. Made by the earth, so each piece is different. Approx. 3/4"
Zodiac Sign: Aries + Gemini + Pisces
Planet: Moon