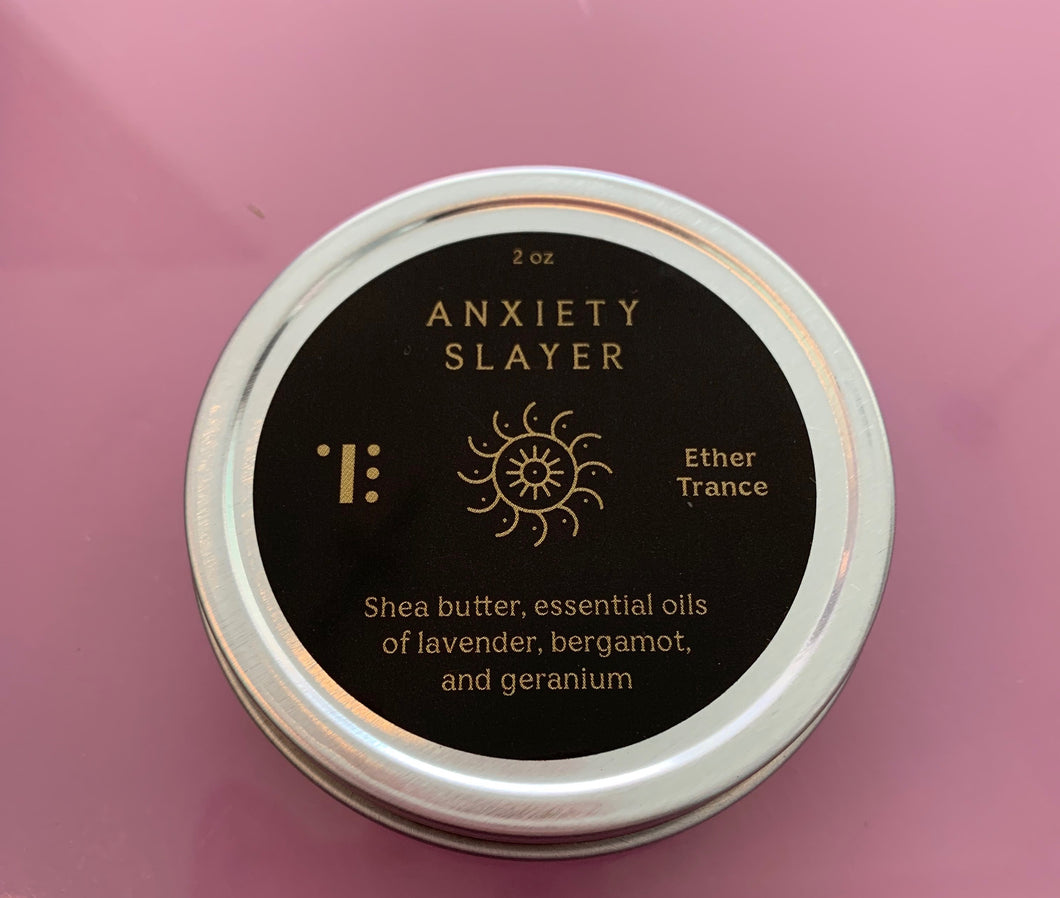 Anxiety Slayer
Regular price $12.00 Sale
This concentrated balm will help you calm down if you're on edge. It will bring you back from teetering over the edge, hopefully.
Use a tiny amount (no more than a pea size) anywhere you feel tension--your pulse points, temples, under your nose, on your throat or chest. It's also good for headaches and insomnia. You can also huff it if you don't want to put it on--take 10 to 15 deep breaths from the tin.
Contains Shea butter, Lavender essential oil, Bergamot essential oil, Geranium essential oil.
Lavender enhances awareness and intuition, fosters concentration for clarity and inspiration in divination, contact with spirits, and communication in general. Lavender is associated with beauty and love and promotes balance and peace in all types of relationships. It provides strength and inspiration. Lavender is associated with courage, creativity, fertility, longevity and secrets.
Bergamot is protective, aids in letting go of toxic emotions, restoring peace after a quarrel, and encouraging happiness. It helps focus energy for manifesting success and wealth. Bergamot is associated with confidence, courage, kindness, love and well-being.
Geranium is about the self, growth, creativity and gaining control of life. It's instrumental when seeking peace, happiness and security. It has the ability to attract love and friendship. It aids the emotions when recovering from sorrow. It's associated with communication, confidence, courage and spirituality.
2 oz tin.
Handcrafted in Minneapolis.