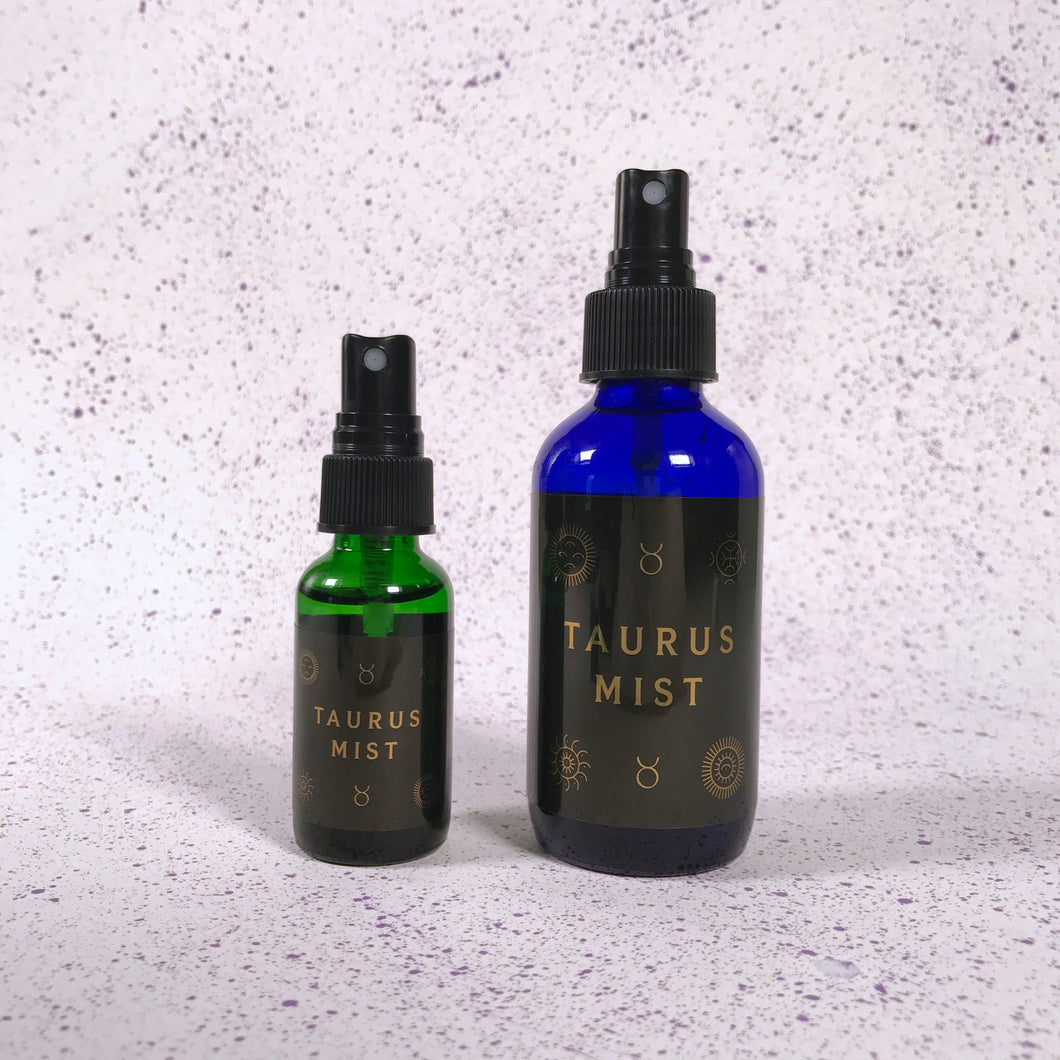 Taurus Mist
Regular price $12.00 Sale
Taurus: April 20 - May 20
Use this spray to enhance the aspects of Taurus or attract its qualities-- patience, stability, sensuality, reliability and ambition.
Up the Taurus power!
Contains: Essential oils of Oak Moss, Cardamom, and Ylang Ylang, + Essence of Lapis Lazuli, + and Red Jasper in Buhl water.
Oakmoss is grounding, aids psychic and spiritual journeys, instrumental in contacting other realms, and supports divination and clairvoyance. It's associated with the emotions and finding one's purpose.
Cardamom aids in concentration, creativity and divination. It's an aphrodisiac and increases love and strengthens partnerships. It boosts confidence and courage. It's associated with beginnings and cycles.
Ylang Ylang promotes positive energy, is ideal for divination and are associated with balance, healing, the home, and determination.
Lapis lazuli gem essence promotes clear communications in an articulate manner, and stimulates expression for shy Taureans. This essence helps you work through feeling fixed in your ways, hanging on to people and old thinking or finding it difficult to move on. 
Red Jasper is gently stimulating, grounds energy and works for justice. It brings problems to light before they become too big and provides insights into difficult situations. A stone of health!
Buhl water is the finest water on the Iron Range, which is in northern Minnesota, on unceded Anishinaabe (Ojibwa) land. It comes from a glacial aquifer located 700 feet deep, encased in 300 feet of solid granite. It is bacteriologically free (the water isn't treated) and contains no chlorination. It has never been contaminated by any of the 42 human-made elements, such as insecticides, pesticides and herbicides. Handcrafted in Minneapolis.
 1 oz or 4 oz.