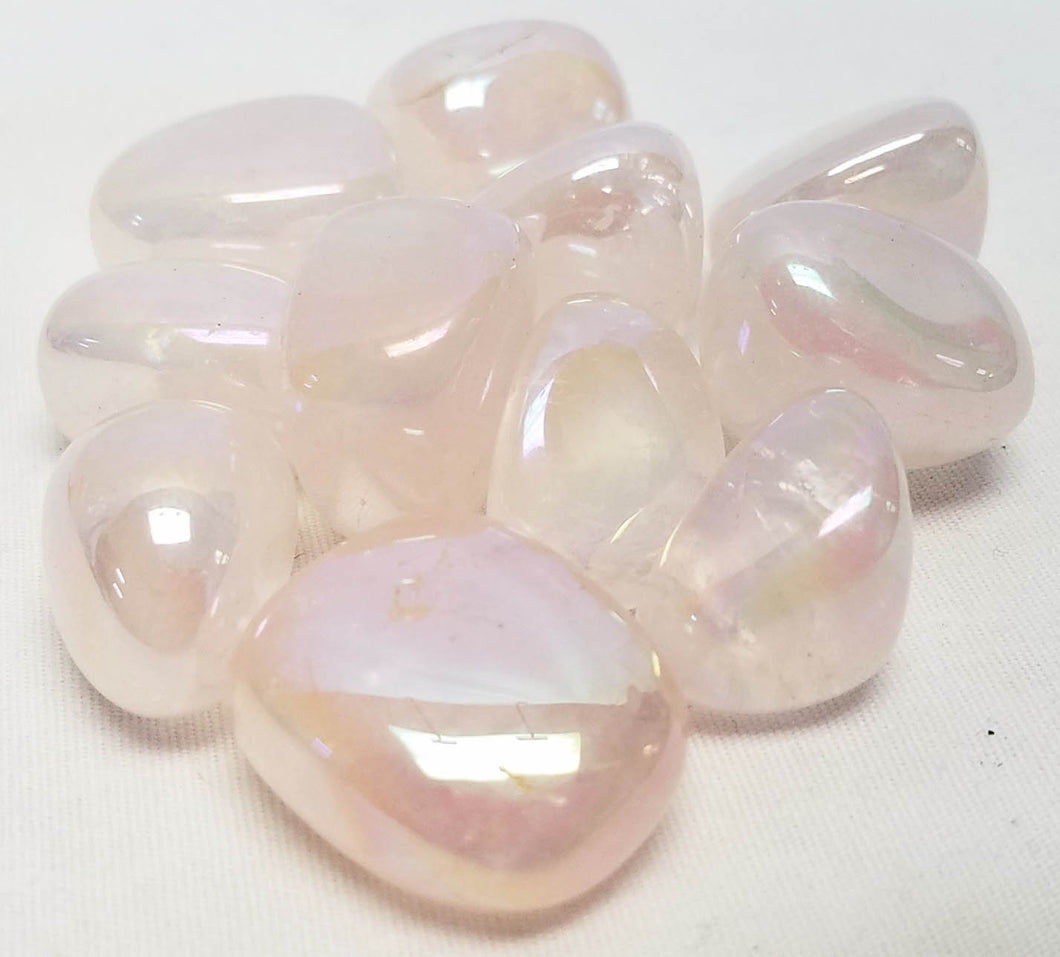 Angel Aura Rose Quartz tumbled
The Angel Aura Quartz gets its prismatic iridescence from a coating of Platinum and Silver.  
"Rose Quartz is the stone of unconditional love and infinite peace. It is the most important crystal for the heart and heart chakra, teaching the true essence of love. It purifies and opens the heart at all levels, and brings deep inner healing and self-love. It is calming, reassuring, and excellent for use in trauma or crisis.
Rose Quartz gently draws off negative energy and replaces it with loving vibes. It strengthens empathy and sensitivity and aids the acceptance of necessary change. It is an excellent stone for mid-life crisis. Holding Rose Quartz enhances positive affirmations. The stone can then remind you of your intention. This stone promotes receptivity to beauty of all kinds.
Rose Quartz is the finest healer. Releasing unexpressed emotions and heartache and transmuting emotional conditioning that no longer serves, it soothes internalized pain and heals deprivation."
-Judy Hall's Crystal Bible
Price is per stone. Made by the earth, so each piece is different.
Zodiac Sign: Taurus + Libra
Planet: Venus