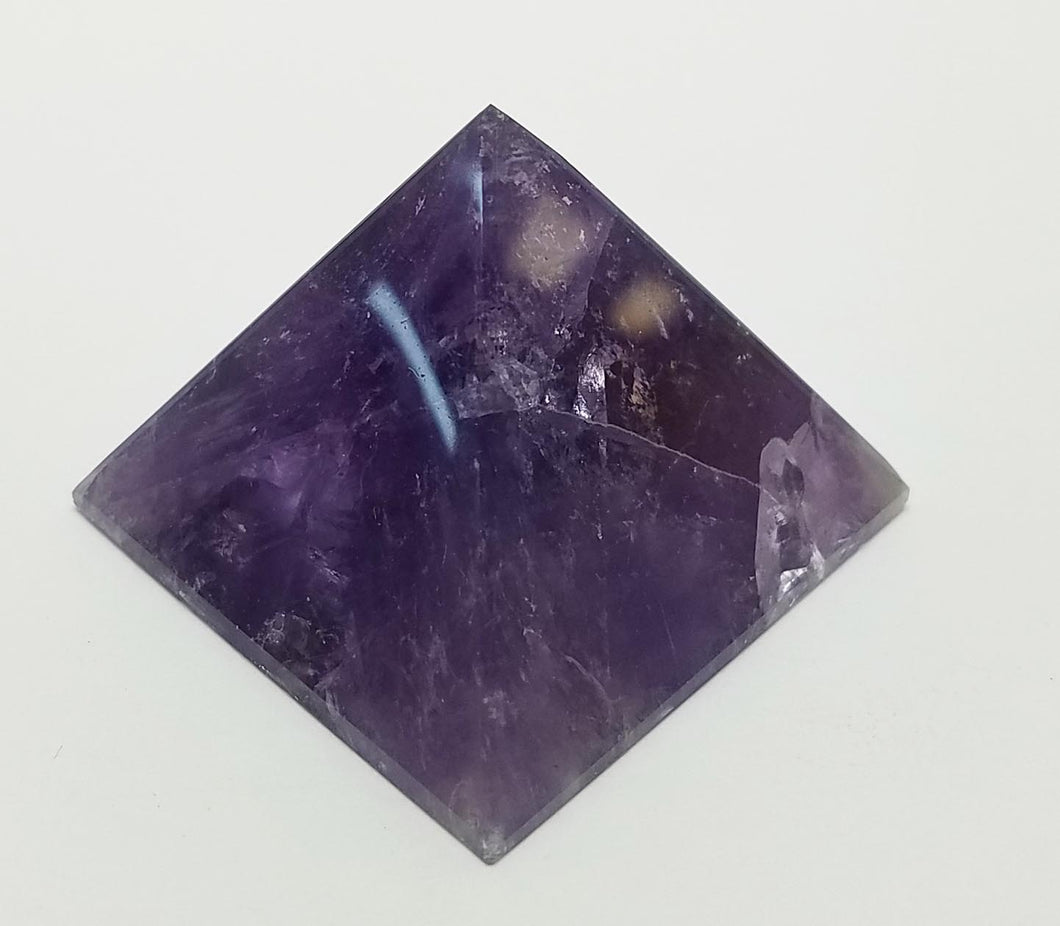 Amethyst Pyramid
Regular price $37.00 Sale
"Amethyst is an extremely powerful and protective stone with a high spiritual vibration. A natural tranquilizer, Amethyst blocks geopathic stress and negative environment energies. Its serenity enhances higher states of consciousness and meditation. Amethyst has strong healing and cleansing powers, and enhances spiritual awareness. Traditionally, it was worn to prevent drunkenness and has a sobering effect on overindulgence and blockages of all kinds. 
This stone facilitates the decision-making process, bringing in common sense and spiritual insights, and putting decisions and insights into practice. Mentally, it calms and synthesizes, and aids the transmission of neural signals through the brain.

Amethyst balances out highs and lows, promoting emotional centering. It dispels anger, rage, fear, and anxiety. Alleviating sadness and grief, it supports coming to terms with loss.
Amethyst is one of the most spiritual stones, promoting love of the divine, giving insights into its true nature, and encouraging selflessness and spiritual wisdom. It opens intuition and enhances psychic gifts. This is an excellent stone for meditation and scrying and can be placed on the third eye to stimulate it. Sleeping with Amethyst facilitates out-of-body experiences and brings intuitive dreams. 
-Judy Hall's Crystal Bible
Price is per stone. Made by the earth, so each piece is different.
Zodiac Sign: Aquarius + Pisces
Planet: Jupiter + Neptune