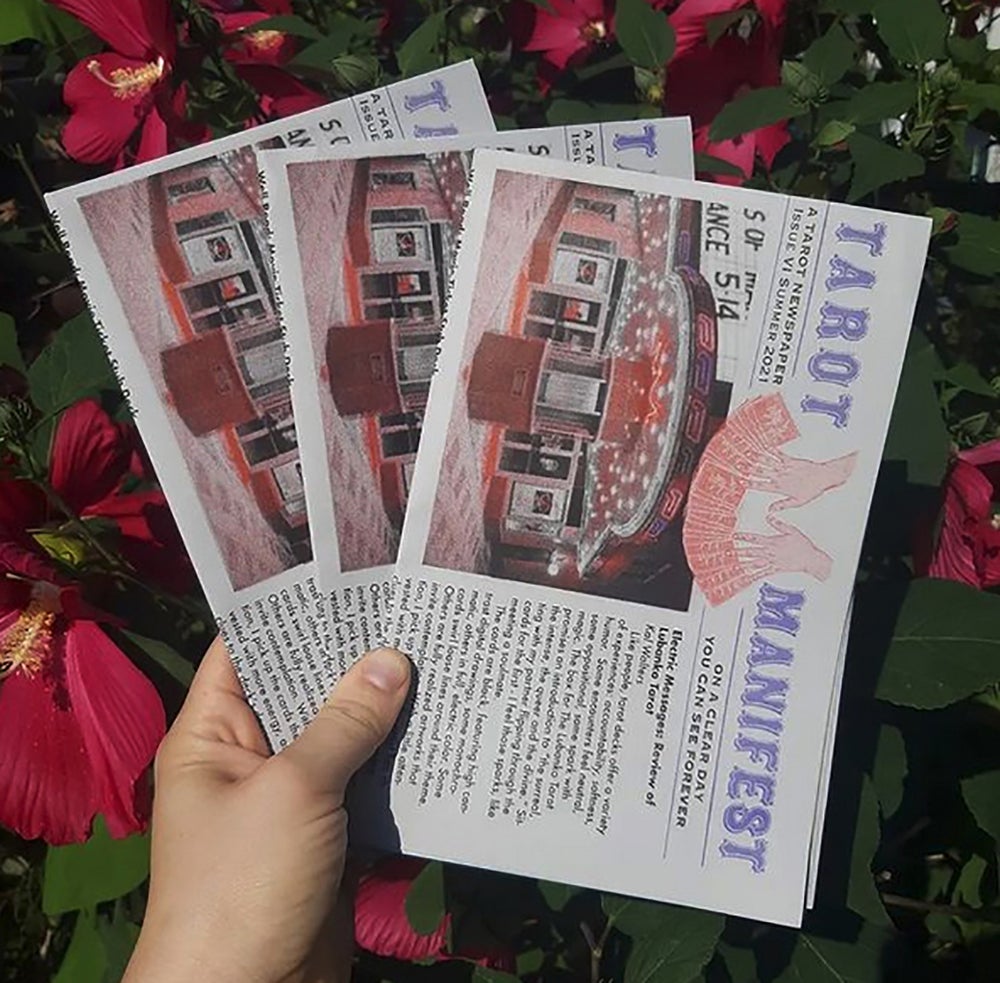 Tarot Manifest VI: On a Clear Day You Can See Forever
Summer issue of Tarot Manifest, our risograph-printed Tarot Newpaper.
This issue has:
Deep Dive into the Six of Wands
Review of the Lubanko Tarot deck
Tarot by Socratic Method
Exploration of Q Anon and psyops in the online wellness sphere (!)
and a story about the creation of a personal tarot deck from movie ticket stubs.
An in-depth look at clarity, false mediums as well as exercises and a custom spread with the Hermit card as our guide.
It's summer, sit back in the darkened theater with the collective.