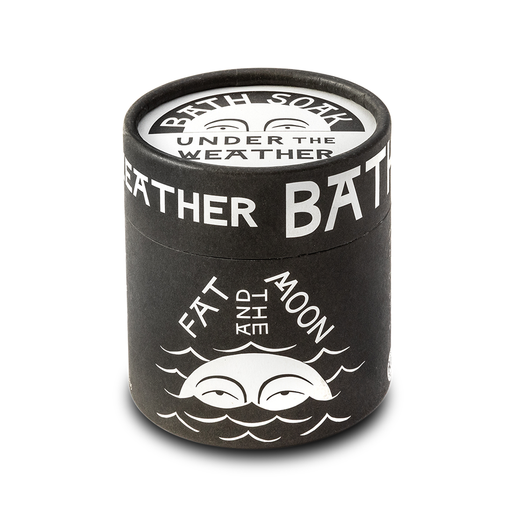 Under the Weather Bath Soak
Regular price $20.00 Sale
Bath + time = support of the rest and digest! Fat and the Moon is taking bath time to new depths with our trio of soaks. Our mineral-based soaks keep the ingredients suspended in the water, rather than sinking to the bottom to exfoliate your bare bum. Yowza! Exit the bath silky smooth and thoroughly pruney.
6 fl oz
RITUAL
Let yourself open up to those parts that emerge and thrive when you take care of yourself. Scoop 2-3 heaping tablespoons into each bath and soak 'til pruned. Use 1-2 tablespoons for the babes and kiddos.
SHELF LIFE
Lasts 6 months. Store in a cool and dry place. Our products are organic and freshly made-to-order skin food. We do not use toxins that make things last forever.
INGREDIENTS
Arrowroot Powder (Maranta arundinacea)*, Mustard Seed (Brassica spp.)*, Honey Powder (Honey* & Maltodextrin*), Kaolin Clay, Silica, Essential Oils of Eucalyptus (Eucalyptus globulus)*, Rosemary (Rosmarinus officinalis)*, & Clove (Syzygium aromaticum)*

*Organic
^Ethically & Safely Wildcrafted