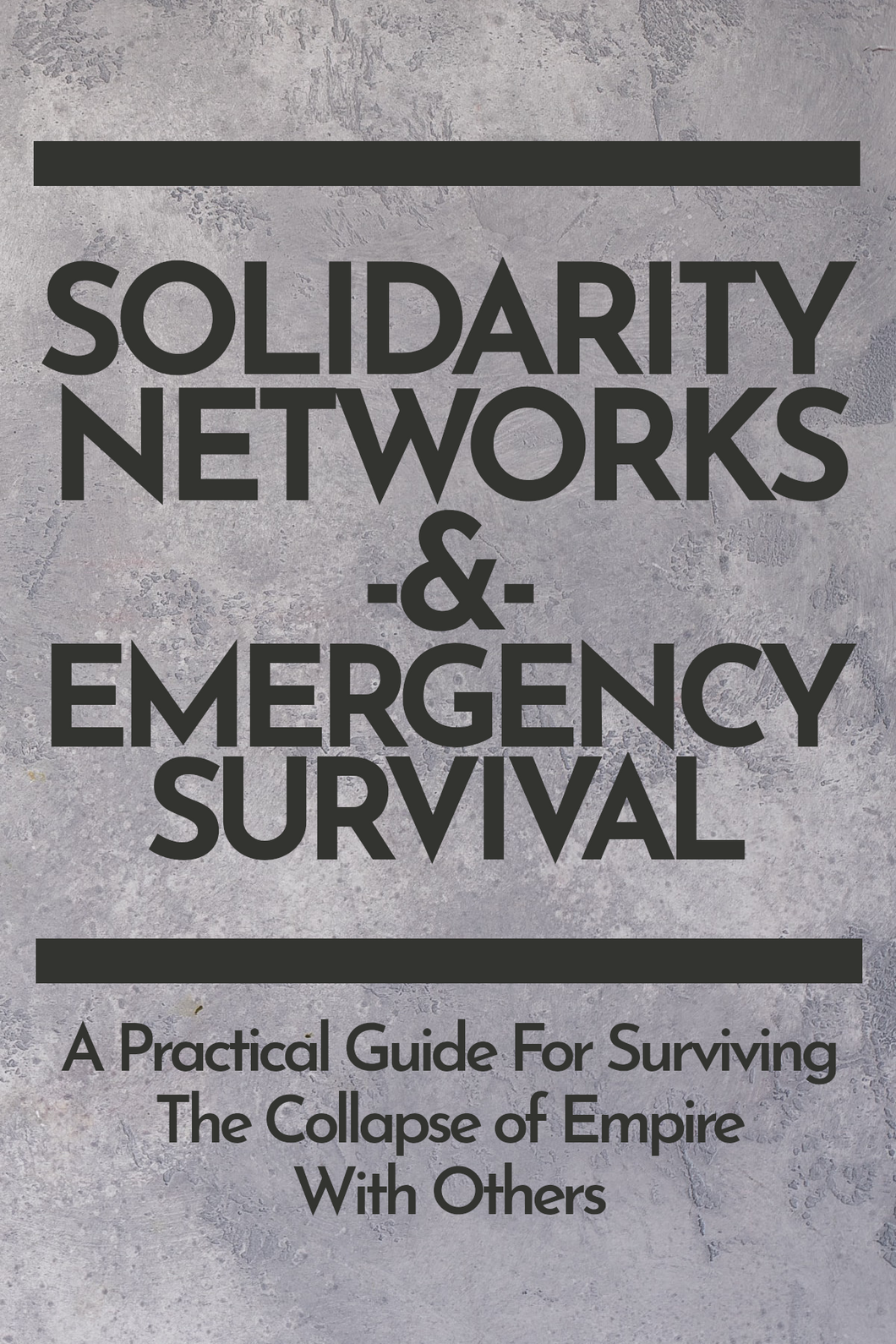 Solidarity Networks & Emergency Survival: A Practical Guide For Surviving The Collapse of Empire With Others
Gods&Radicals Press is pleased to offer two of their most-viewed practical essays, updated and expanded in print form.
Solidarity Networks (viewed over 20,000 times online) presents a concrete guide for organizing with others for mutual solidarity and safety. What Solidarity Networks are, what they are not, and step-by-step instructions on how to form one with your friends are all explained in clear language.
Emergency Survival (read over 15,000 times online) is an expanded and updated guide written by an emergency service planner and instructor with 15 years experience, lays out in plain language the basic skills needed for preparing for crisis situations.
Unlike many guides for survival, however, both essays together focus not on individualism but on mutual aid and solidarity. Rather than the loner apocalyptic fantasies mass media feeds us, these comprise "A Practical Guide For Surviving The Collapse of Empire With Others."
54 pages, 4in x 6in, perfect bound, matte cover