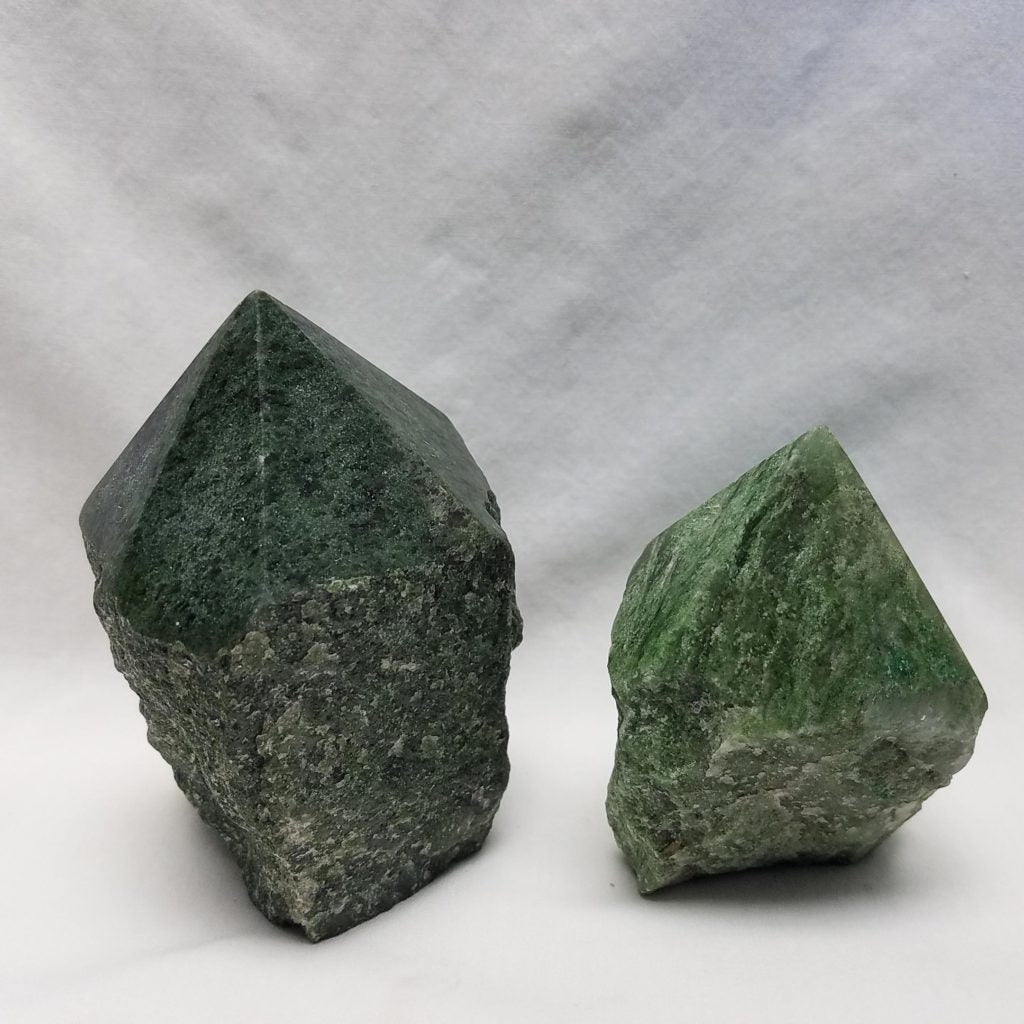 Jadeite Point w/ Natural Sides
Regular price $19.00 Sale
Jadeite is typically used as an ornamental precious gemstone. Jadeite Jade is known as the dream stone, and assists in dream recall, analysis, and dream connection to ancient wisdom. Carved as deities, it signifies protection and good fortune. It harmonies relationships and stimulates recognition of skills and common goals. Jadeite Jade stimulates a self-reliant confident nature.
Price is per stone. Made by the earth, so each piece is different.
Sizing is approximately 2.5″ to 4.25″ tall.