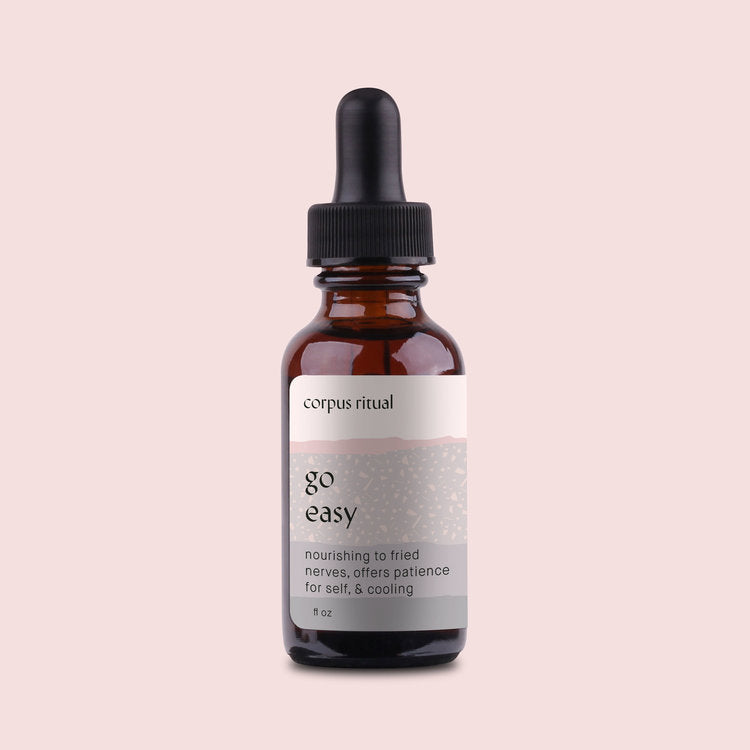 Go Easy Tincture
Regular price $20.00 Sale
Know those days where you just can't relax? Your body feels on edge, you're fried out, you have to keep pushing through task after task, maybe it's showing up in your boy through stomach aches and headaches. This blend is good for when you need to bring the volume of your life down a notch and offer yourself a little patience and kindness in the hustle. Nerve-restorative and pain reducing, it's a cooling blend that is perfect to use in larger doses, at the end of the day, or in drop doses throughout the day. Let a little easssseeee in.
Ingredients: skullcap, oat tops, lemon balm, rose, & vodka
1oz.
All herbs are either locally and ethically hand-collected or come from an organic herb company or farm.
(not for use during pregnancy. herbs are safe but please do research to make sure they are safe for you and your body and needs.)
This product is not intended to diagnose, treat, cure or prevent disease and has not been evaluated by the FDA.