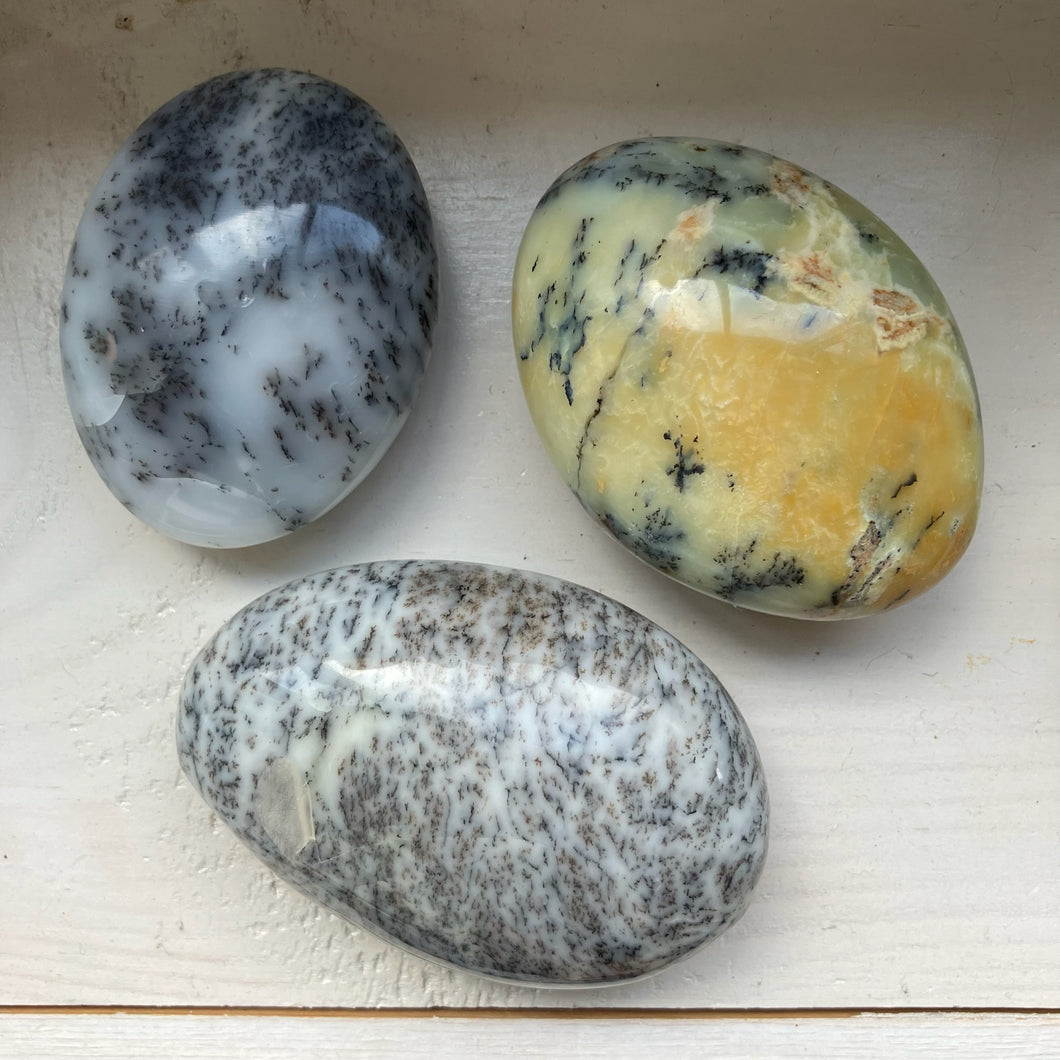 Dendritic Opal Palmstone
Regular price $11.00 Sale
"The dendritic formation formation is a branching figure or marking, resembling moss, a fern, or a tree.
It promotes growth and can be used to enhance ones organizational abilities.

It vibrates to the number 4 and is associated with the sign of Gemini."
--From Melody's "Love is in the Earth: A Kaleidoscope of Crystals"
Price is per stone. Made by the earth, so each piece is different.