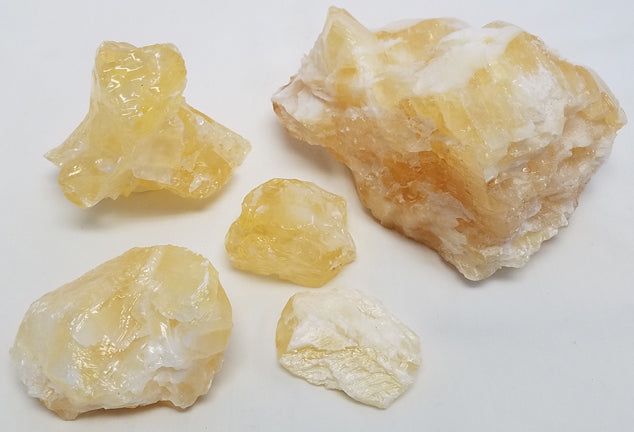 Champagne Calcite
"Champagne (yellow) Calcite is a great eliminator and stimulates the will. Its energy is uplifting. It enhances meditation, inducing a deep state of relaxation and spirituality and linking to the highest source of spiritual guidance. It stimulates the higher mind."
-Judy Hall's Crystal Bible
Price is per stone. Made by the earth, so each piece is different.