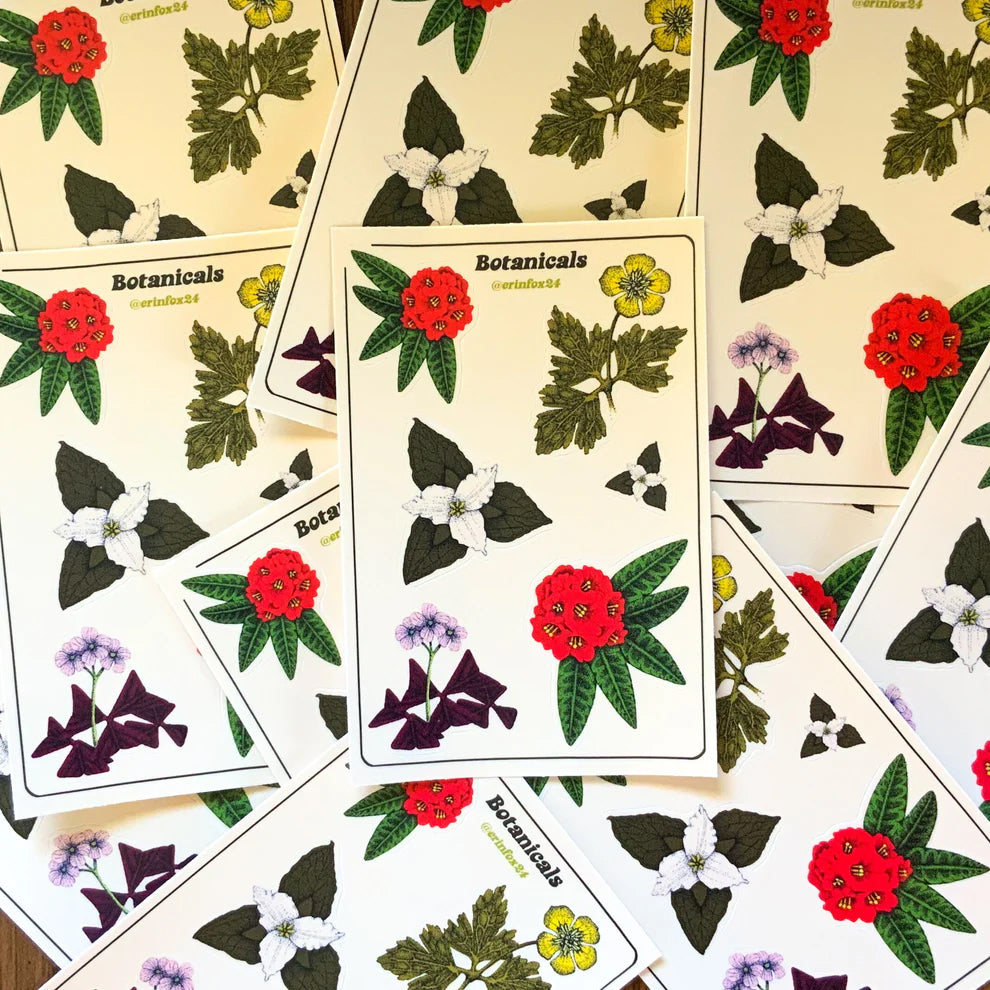 Botanical Sticker Sheet
Spread the love with a sticker sheet!

Durable weatherproof sticker sheet
4" x 6" sheet with 6 stickers of varying sizes
Three native PNW plants, rhododendron, oxalis, trillium, and the invasive buttercup all on a cream background
Matte finish
The originals were ink drawings, digitally colored
Ships in 100% biodegradable packaging
Great for your sticker collection, stationery, decorating your notebooks or as a gift.
Printed in partnership with Seattle Printer using a 30% post consumer recycled card stock.