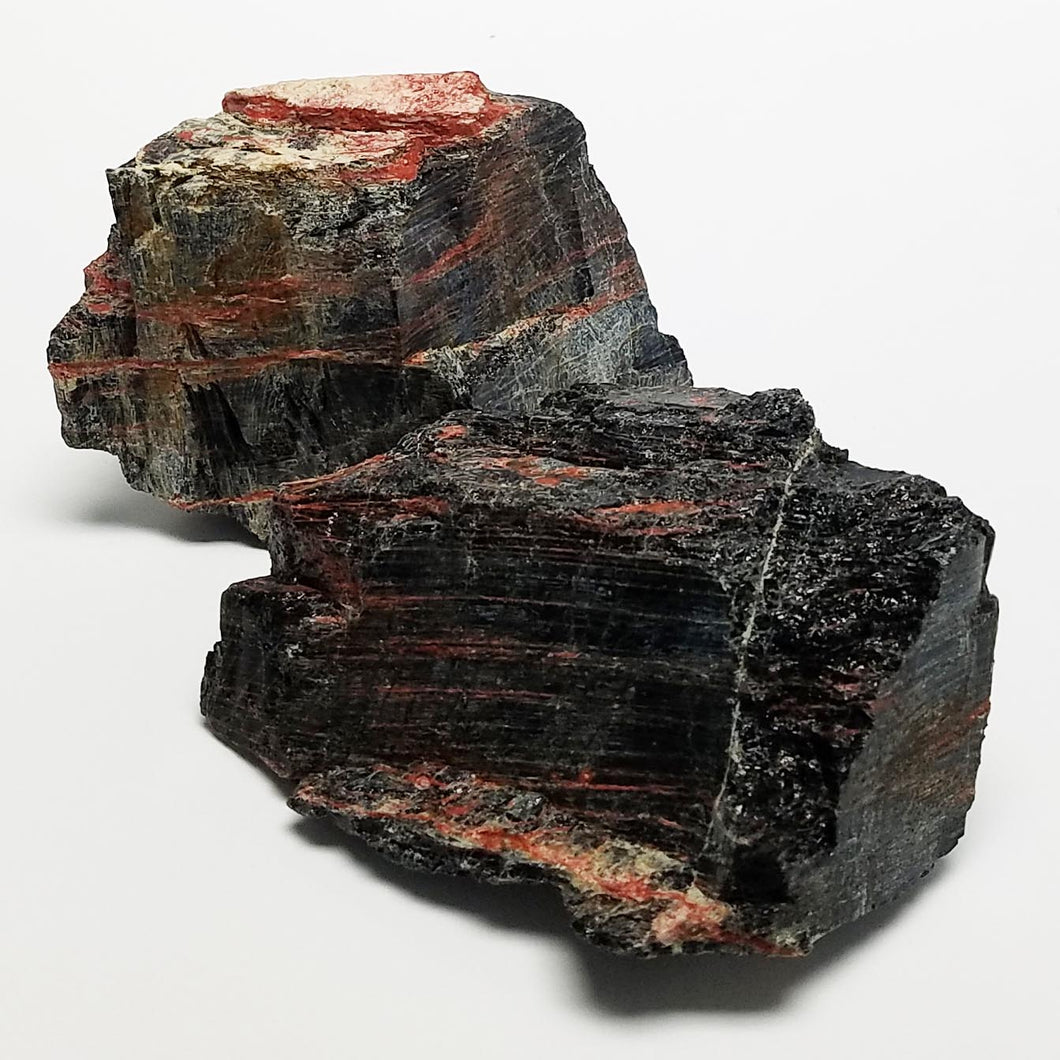 Black Tourmaline w/Hematite Chunks
Regular price $47.00 Sale
Black Tourmaline with veins of Red Hematite.
"Black Tourmaline protects against spells and ill-wishing, and negative energies of all kinds. Connecting with the base chakra, it grounds energy and increases physical vitality, dispersing tension and stress. Clearing negative thoughts, Black Tourmaline promotes a laid-back attitude and objective neutrality with clear, rational thought processes. It encourages a positive attitude, and stimulates creativity.
-Judy Hall's Crystal Bible
Price is per stone. Made by the earth, so each piece is different.
Zodiac Sign: Aries + Capricorn + Aquarius
Planet: Saturn