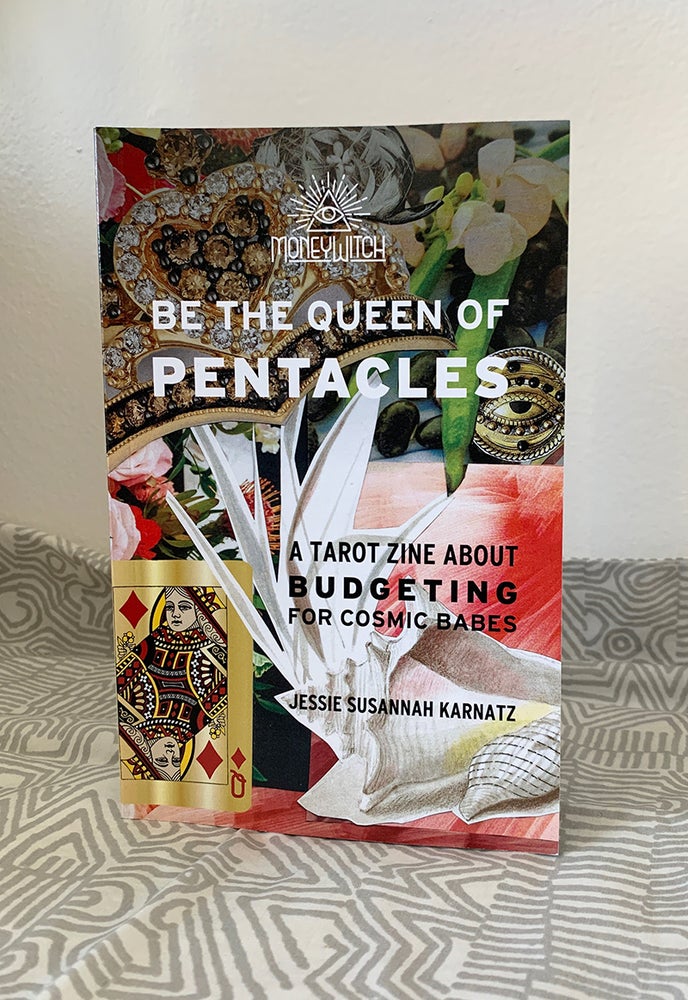 Be The Queen of Pentacles Zine
Regular price $24.00 Sale
The Queen of Pentacles has a message for you: she wants you to heal, and especially to heal in ways that help you make your life smoother, easier, and less struggle-full. She sees no glamour in the struggle, and thinks that ease and integrity can coexist. She thinks you may have struggled enough.
This gorgeous full-color zine uses tarot, and specifically the archetype of the Queen of Pentacles, to ground you and get you excited to step in to greater financial healing and maturity through the practice of budgeting.
Whether you've been completely avoiding the idea of budgeting all together, or you've been excited to make one but just haven't gotten started, this zine has plenty of guidance for you. It goes beyond "you need a budget, here's how to make one", into really breaking down the mentality of budgeting and how to heal internal blocks to budgeting so that you can set yourself up for success. Lots of magic, and lots of practical tips too!
Includes a playlist, a tarot spread, and articles by 3 tarot readers about their connection to the Queen of Pentacles archetype.