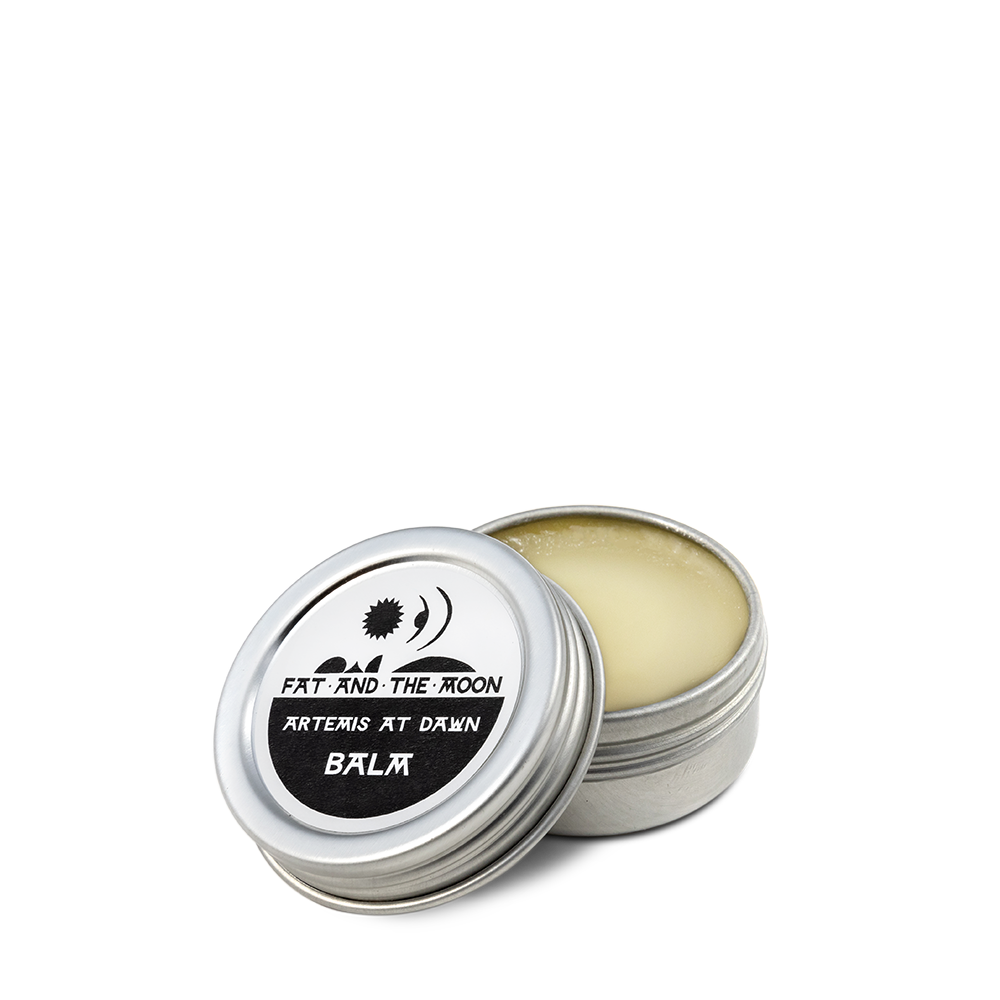 Artemis at Dawn Scented Balm
Regular price $20.00 Sale
Artemis, the goddess of the bitches who howl at the moon. She is the virgin huntress, protectress of the wilds. Her virginity is a reflection of her self-sufficiency, rather than her chastity. Her sensuality is for herself. Artemis at Dawn evokes … running barefoot, flanked by your pack, and taking a bite out of a rose.
Patchouli, but not your hippy uncle's kind. Rose Geranium, with its aroma of rose with vegetal notes: a fave of Slovenian grandbabas. Made with a hint of grounding black pepper to add a bit of a base.

Our scented balms are inspired by the flowers themselves: subtle wafts of aroma carried by the wind, inviting an immersive, up-close sniff. A scent is like what animals pick up from each other—it's earthy and innate, like the handwriting and laugh you were born with. 'Fragrance' is what the lady next to you on the plane is wearing that makes your peanuts taste like air freshener.

We create inclusive scents made for all bodies, minds, and hearts.
0.5 fl oz
RITUAL
Dab a bit of balm on the wrists, neck, and temples.
SHELF LIFE
Lasts 6 months. Store in a cool and dry place. Our products are organic and freshly made-to-order skin food. We do not use toxins that make things last forever.
INGREDIENTS
Sunflower Oil (Helianthus annuus)*, Beeswax (Cera alba), Essential Oils of Rose Geranium (Pelargonium graveolens)*, Black Pepper (Piper nigrum)* & Patchouli (Pogostemon Cablin)*

*Organic
^Ethically & Safely Wildcrafted