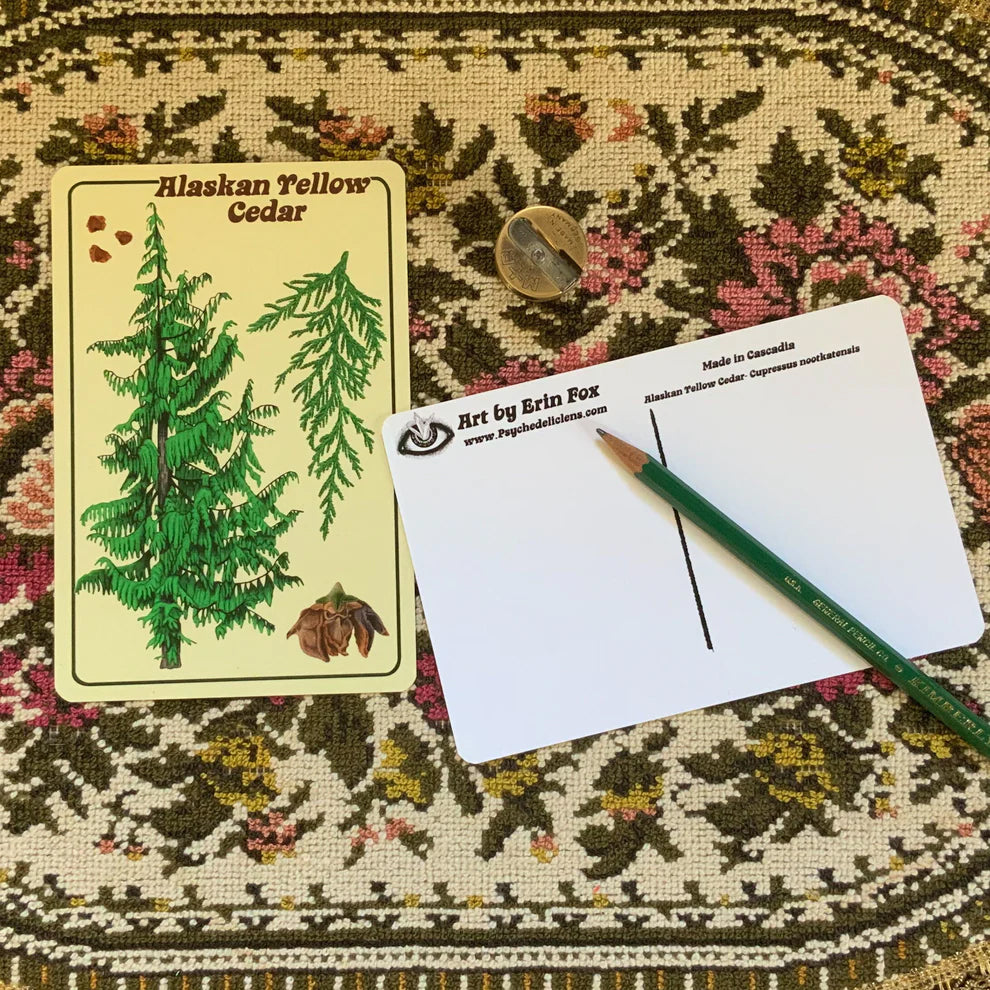 Alaskan Yellow Cedar Postcard
Learn to identify trees!
Postcards are standard 4"x6" size, with rounded corners. Each postcard has the identified tree, branch, cone, and seed

Each postcard has the tree's common and scientific name on the back
These postcards were created by digitally coloring graphite drawings of personally collected and/or photographed specimens.
Send your friends, family, or foes some tree info snail mail! Write to your congressperson about the importance of trees and logging regulations. Or these could be displayed as small print (super cute!)

These postcards are made sustainably in the Cascadian bioregion with post consumer card stock and veggie inks.