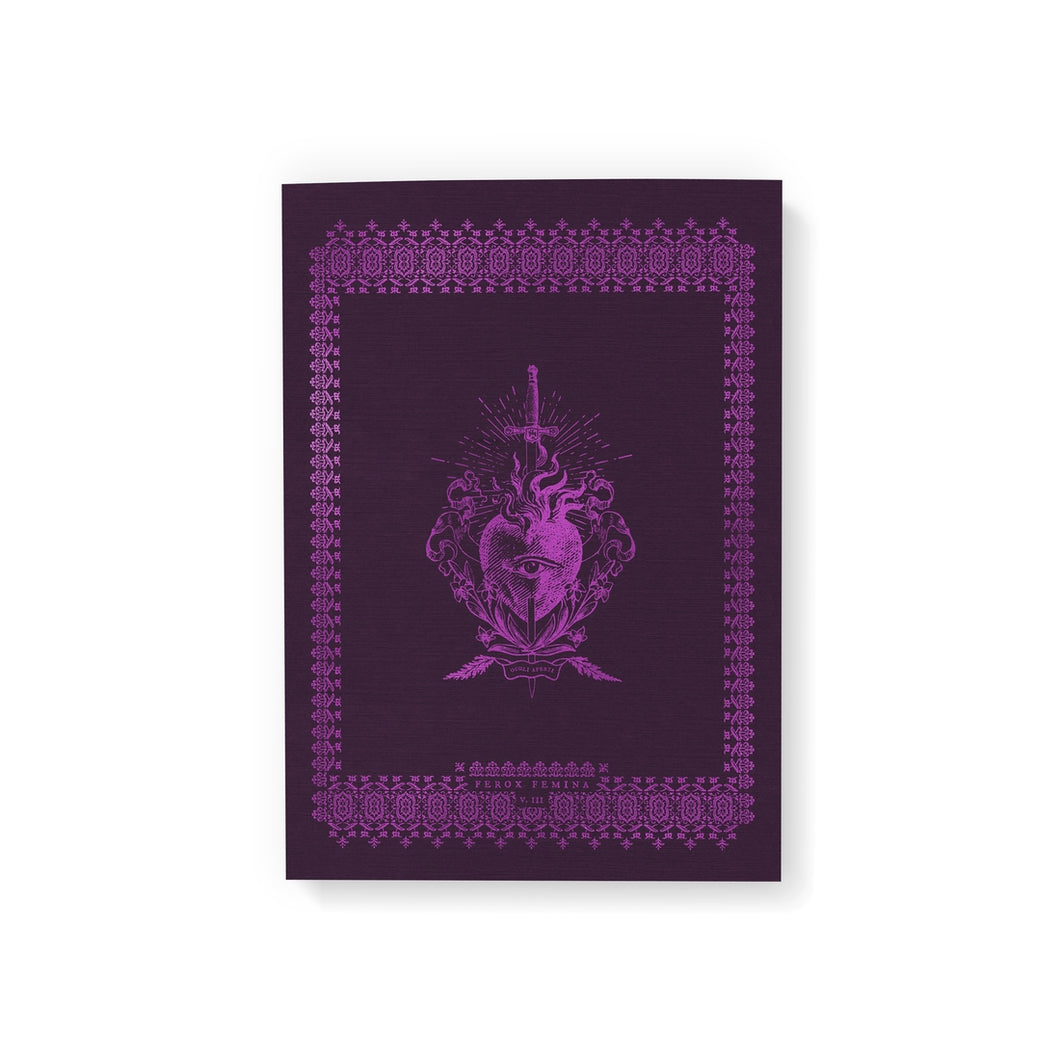 Ferox Femina III notebook
Regular price $16.00 Sale
To the wild and witchy women, who bit the apple with conviction and strength, and who refuse to settle: this notebook is for you. Fill it with your stories, your highs and lows, and the many ways that you fight (no matter how small) to make the world a better, more equal place.
• 5" x 7". 48 ruled pages.
Red foil on Black
80C Linen w/ uncoated 70T interior.